Eagles Remote Learning
Hi Eagles and welcome to remote learning. I am Miss Kimber and I will be your 'Remote Teacher' :)


Every morning I am going to set you up with some daily challenges for you to complete at home. Make sure to record your work in your remote learning books, as I look forward to seeing your amazing work when you are back at school. I am also going to check in with you every afternoon to see how you are getting on with the work and to answer any questions you may have. Feel free to leave a comment in the guestbook about how you are getting on as I would love to hear from you all.
If you'd like extra activities to complete (with celebs) then why not have a go at doing one or two of these:
9.00am - PE with Joe Wicks https://youtu.be/6v-a_dpwhro
10.00am - Maths with Carol Vorderman www.themathsfactor.com
11.00am - English with David Walliams https://www.worldofdavidwalliams.com/elevenses/
12.00pm - Lunch (cooking with Jamie Oliver) https://www.jamieoliver.com/features/category/get-kids-cooking/
1.00pm - Music with Myleene Klass https://www.youtube.com/channel/UCQh2wgJ5tOrixYBn6jFXsXQ
1.30pm - Dance with Darcey Bussel https://twitter.com/diversedancemix/status/1241098264373592065
2.00pm - History with Dan Snow (free for 30-days) https://tv.historyhit.com/signup/package
4.00pm - Home Economics with Theo Michaels (Mon/Wed/Fri) https://www.instagram.com/theocooks
Friday 3rd April 2020
It's Friday!! Well Done Team - you have managed to get through these two weeks, and we've made it to the EASTER HOLIDAYS! I will be putting up all the activities from the last week, later. Please feel free to catch up with any work you've missed - however you do not have to! Let's get this last day done and then we can enjoy two weeks full of chocolate eggs and Easter egg hunts!
Reading Resource: https://stories.audible.com/start-listen
Message from your Governor:
Dear Eagles, I am your class Governor and usually on the last day of term I would be lucky enough to join you for assembly and distribute the Governors' Awards for our values courage, love and hope. Sadly that won't be possible today but I suspect each and every one of you deserves an award this term. I believe you will have all demonstrated so much courage as you have adapted to life at home and a new way of going to school. You will have been sharing your love with your families and with your friends as you stay in touch in new ways. I have seen the love you have for your teachers in the messages you have been writing on the your message boards. And we are all holding onto hope, hope for a bit more sunshine to help make days more fun and hope that we can be back together soon. We are super proud of you all. I hope you have been enjoying your remote learning. I have been learning loads myself as I help my children, Hannah in year 6 and Abigail in year 3. Have a great Easter and enjoy the opportunity to relax! I shall be doing that too and eating some chocolate! Best wishes, Nikki
Maths activity
Draw a number line between 0-1.
Roll a dice to make the denominator in a fraction e.g. if you throw a 4 your fraction is ¼. Repeat 3 times.
Place your fraction on a number line.
Now roll the dice twice. Make the largest number the denominator and the smallest number the numerator. Place the fraction you have made on the number line. Repeat 5 times.
Now play a game against a partner. Draw a new number line from 0-1.
Roll the dice twice to make a fraction with the largest number being the denominator and the smallest number being the numerator. Take it in turn to place a fraction of the number line. Try to get three of your fractions in a row. Can you block each other?
Extend to a number line from 0-6. Roll the dice twice and make a fraction. You can choose where the largest number goes this time. You may make improper fractions. Where will they be on the number line?
English activity
Today's lesson will be focusing on reading comprehension
Have a go at the 'Sun' reading comprehension.
Pick the level of challenge that is appropriate for you!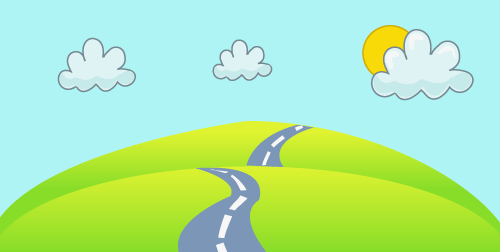 Other activity
Read The Legend of the Trojan Horse fact cards.
Look at the cards which talks about the computer virus.
Can you think of another example of something that has been named after a famous historic event?
Success criteria – Draw a picture and then write 2 -3 paragraphs explaining what it is.
Gentle reminder: All guestbook comments have to be read and approved by me, before they can be 'seen' - please be patient. :)
Afternoon Message:
Here we are, our final afternoon of 'remote learning' for two weeks. I have worked you really hard this morning, so your afternoon challenge is going to be a fun one! Your mission is to: Write and record a funny or silly song about a friend or family member - and send it to them. You can always practise in your room and then perform a live performance to your family, if you don't have access to sharing facilities. The main aim is to make people smile and laugh!
I hope you all have a wonderful two weeks, and why not try practicing and perfecting something everyday. I have just invested in a new darts board - here's hoping I can hit the board at least once!
Please find the document below of all the tasks I have set this week (w/c 30.3.20), so you can catch up if you need to.
Thanks for making me smile with your comments each and every day! I will miss them.
Remember Remote Learning will start again on Monday 20th April 2020.
Stay safe everyone. Miss Kimber
Below are the resources we needed:
Comments (28)
Show Comments
tom
(a couple of days ago)
Thank you for teaching us this term Miss Kimber and now I can relax and eat loads of chocolate
Stephanie
(a couple of days ago)
I hope you all have a really nice Easter and eat lots of chocolate!!!!
simran
(a couple of days ago)
I just wanted to say a great big thank you for giving us amazing remote learning also HHHHHHAAAAAPPPPPYYYYY EEEEEAAAASSTTEEERRRR everyone :D:D:D!!!! Reply from Miss K - You're welcome - Enjoy!
Isobel
(a couple of days ago)
Hi Miss Kimber, happy Easter I hope you enjoy the break and all the chocolate!! Thank you for all the work you have set for us and I can't wait for the work after the break!! :) Reply from Miss Kimber - You're welcome Isobel, have a lovely Easter.
louis w
(a couple of days ago)
thanks so much miss kimber being our remote teacher thanks for putting effort in our remote learning thanks so much see you back at school. ready for chocolate heaven thanks so much Miss Kimber! Keep Safe and keep healthy remember to wash your hands keep safe to your family members look after them!! i will miss you bye :) :( Louis W Reply from Miss Kimber - It's been a pleasure! I'll look after you at different points again next term for a week or two! See you then, Miss K
Evie
(a couple of days ago)
Hi everyone I hope you all have a great Easter even with covid 19 about :D
Freddie
(a couple of days ago)
Have a nice Easter everyone. Eat loads of CHOCOLATE!!!!!!!!!!
louis w
(a couple of days ago)
HAPPY EASTER EVERYONE!!!!!!!!!!!!!!!!!!!
Beth
(a couple of days ago)
Hi Miss Kimber, i just wanted to say a great big thank you for all the work and hard effort you have put into remote learning, and how you have helped me to understand whilst I'm at home. Have a great Easter holiday, eat lots of chocolate and thank you so much. See you soon Bethan. Reply from Miss Kimber - You make my heart smile! Thanks B :)
Aryan
(a couple of days ago)
Happy Easter miss kimber get ready for a choclate heaven !!!!!!!!!!!!!!!! Reply from Miss Kimber - Thanks Aryan, and you!
Show More Comments