Hawks Remote Learning
Hi Hawks and welcome to remote learning. I am Mr. Somers and I will be your 'Remote Teacher' :)

Every morning I am going to set you up with some daily challenges for you to complete at home. Make sure to record your work in your remote learning books, as I look forward to seeing your amazing work when you are back at school. I am also going to check in with you every afternoon to see how you are getting on with the work and to answer any questions you may have. Feel free to leave a comment in the guestbook about how you are getting on as I would love to hear from you all.
Useful Resources
A few extra things you can get on with throughout the day.
Daily RWI set 3 speed sound lesson (for children not in Literacy and Language) - https://www.youtube.com/channel/UCo7fbLgY2oA_cFCIg9GdxtQ
Daily morning workout with Joe Wicks @9am - https://www.youtube.com/channel/UCAxW1XT0iEJo0TYlRfn6rYQ
BBC live lessons - https://www.bbc.co.uk/teach/live-lessons/primary-live-lessons/zmc9jhv
Oliver Jeffers live reading - Every day at 6pm, Oliver Jeffers is going to read one of his books and talk about some of the things that went into making them. Find more at https://www.oliverjeffers.com/books#/abookaday/
David Walliams Elevenses - 11am everyday David will read a story from 'The World's Worst Children'. https://www.worldofdavidwalliams.com/elevenses/
Oxford Owl Library of books - sign up for free and have access to lots of books online https://www.oxfordowl.co.uk/for-home/find-a-book/library-page/
MyMaths - Username: ascot Password:value - Great website with step by step maths lessons - https://www.mymaths.co.uk/
Free storybooks on Audible - https://stories.audible.com/discovery
Friday 3rd April
Good morning superhero Hawks.
Welcome back. I can't believe this is the last day before we break up for the Easter holidays. I have to say I am so incredibly proud of you all. The work you are completing at home is amazing and you are showing such dedication and perseverance. A big thank you to the adults for adapting brilliantly and helping support Hawks with their online learning. I hope you enjoy the challenges on the last day of term. There is one I think you will particularly like. :P The comments you are posting make my day and really make me smile and I hope they make you smile too. It is wonderful to hear from you guys so keep the comments coming. :)
MOOSE PICTURE OF THE DAY
Look how tall he is getting! He had his weekly weighing yesterday and came in at 20.3kg at only 19weeks, such a fatty!
Just a heads up - All guestbook comments won't be 'seen' until I have read, approved and replied to them, so please be don't worry :)
Maths activity
Download a 100 square or use Splat Square online at. https://www.primarygames.co.uk/pg2/splat/splatsq100.html
Find a partner to play the game with you. Each player needs a different object to mark their place on the board.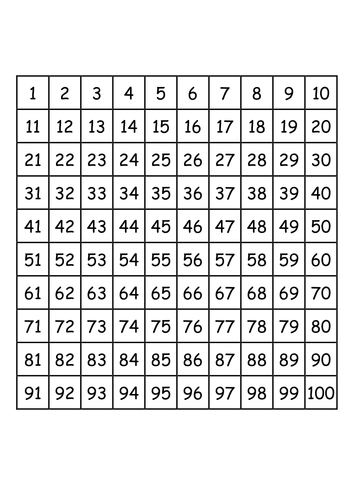 Start on number 1 on the hundred square. Choose a number from the row of numbers starting with 21. Multiply the two digits together to get the number of moves you take. E.g. I might choose 23 so I calculate 2x3 = 6 so I move 6 places and land on 6. Remember 2 x something is the same as double or you can draw an array to help you. For example 2 x 3 is the number 2, 3 times so the array looks like this.
xx
xx
xx
Take it in turns with your partner, choosing a number between 21 and 29 each time.
The winner is the person who lands on 100 exactly.
Repeat the game but choose numbers from the row beginning with 51. Who can get to 100 first?
Repeat the game and you choose which row to begin with. You might have to draw arrays to help you with this one.
English activity
Spelling and handwriting Friday! Last week we practised the common words: Water, again, half, money so have a quick recap of those spellings.
This week we are looking at
Mr, Mrs, parents, everybody, even
Sound them out carefully to work out which part is making the wrong sound,
Practise writing them. It doesn't need to be in your books, you could paint them, chalk them on the ground, write them in the air,
When you're feeling confident then challenge someone in your house to a game of hangman/hang flower! Take it in turns and see who gets the most points!
Last week we practiced the letter a in our best handwriting. Today can you practise the letter d. Use this to help you:
Practise writing the letter d and the write some words using the letter d in your neatest handwriting.
If you're joining up, why don't you practise these joins:
Other activity
It is nearly the Easter holidays. Over Easter make sure you relax, play games with your family and have some fun!
But before we can start that we need to have a spring clean! Head to your bedroom and start by tidying up. When I'm tidying I like to sort everything into piles first, that really speeds it up! Set yourself timers, for example 6 minutes to put all your soft toys away, 4 minutes to pick up your clothes. When everything is put away then it's time to get dusting! Ask your family for a cloth and use it wipe everything in your room. Ask your family if there are any jobs around the house you could help with. Remember not to touch any cleaning products though! You can have 5 house points for every job you do!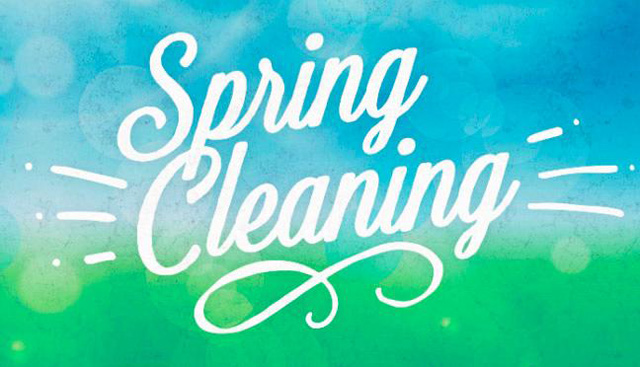 Once you are done with your spring cleaning you can do a bit of independent learning and choose something to do. Maybe you could play a board game or get the construction out.
Afternoon Message:
Good afternoon everyone. I hope you have had a fun morning for your last day of term. Because you have worked so hard this past couple of weeks I think we can enjoy a story as normal as reading is so important but after that you can do some choosing. If you wish to do some exercise be my guest. I know lots of you do Joe Wicks PE already and JumpStartJonny has some more free videos online if you wish to choose.
Story Time
The story I have chosen today is another dragon themed story of the week!
https://www.storylineonline.net/books/when-a-dragon-moves-in/
After listening, could you think about how this might have been different if the boy had imagined a different creature, what mischief might it have got up to?
Mine would be a talking dog, he would chew all of the beach towels, chase the seagulls and lick the ice creams!
Bonus Challenge
Find your favourite clothes, or dressing up clothes, or even just some material and scarves to make your own outfit - and hold a fashion show.
HAPPY EASTER
I have posted the last two weeks' worth of school work if you want to look back and complete bits you didn't manage to do. I don't expect anyone to back track but if you are stuck for ideas it is there for you. Also, I have attached another document which lists lots of useful websites and resources to keep children active and learning. Again, the ideas are there if you want to use them. The holidays are all about family time and relaxing so I am not expecting any work to be completed in remote learning books. I have really enjoyed setting you challenges remotely so thank you all for engaging so well. I am in school next week to help out so when remote learning continues after Easter, on the 20th April, Miss Seaton will be in charge for the first week back.
I hope everyone has a wonderful Easter. Keep safe and keep busy. Whether it is playing games, exercising, gardening, cooking, reading, relaxing, den building, crafting or playing in the garden. Most importantly, your grown-ups have spent the past couple of weeks helping and supporting you with your school work so now it is your turn to help them by doing your best listening.
Have fun and don't eat too much chocolate! I will try my best not to as well :D
You are all truly amazing!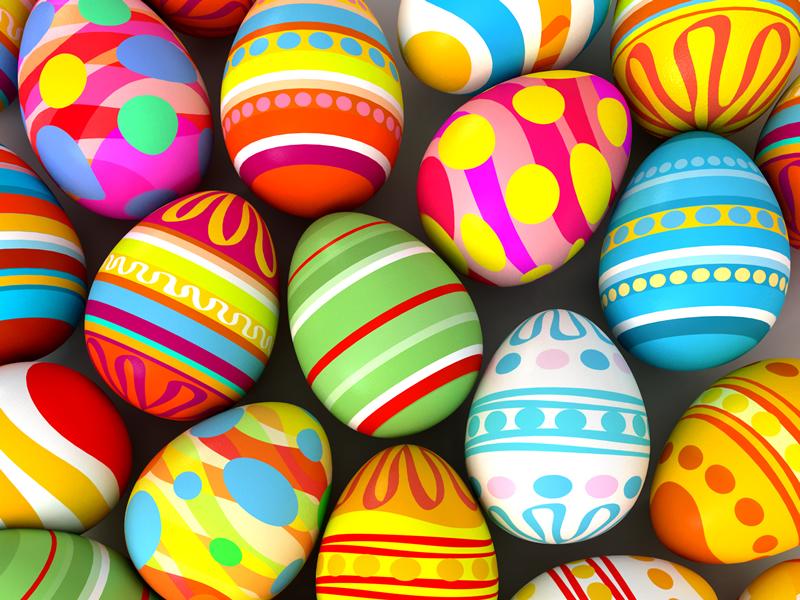 Comments (21)
Show Comments
Christian
(a couple of days ago)
Christian has enjoyed remote learning, especially making a robot from 3D recycled objects. Christian has loved listening and laughing to David Walliams daily read. Hope you have a restful Easter break. Christian would like to say HAPPY EASTER to Mrs Fuller and family too. Reply from Mr Somers Great to hear from you Christian. Well done for working so hard and I hope you have a brilliant Easter.
Fraser B
(a couple of days ago)
Wow, we won the Governer's Award! Thank you to our teachers. Happy Easter everyone. Reply from Mr Somers We certainly did! Happy Easter.
Shiv
(a couple of days ago)
Hi Mr somers Happy Easter and have a great Easter. I hope we are going back to school very soon .Thank you. Reply from Mr Somers Happy Easter Shiv. Thank you for working so hard!
Robyn
(a couple of days ago)
Happy ESTER every ONE Reply from Mr Somers Happy Easter!
Tom
(a couple of days ago)
Happy Easter Mr Somers, Mrs Caunt, Mrs Fuller and all the amazing Hawks. Hope you have a great time and eat loads of chocolate! Reply from Mr Somers Happy Easter Tom!!!
Message from the Board of Governors
(a couple of days ago)
Dear Hawks, Today is the last day of term, which the Governors always look forward to. We usually give out our special Governors' Awards at this Assembly, however, these special circumstances have made us think differently. The School's values of RESPECT, COURAGE & HOPE are especially relevant in these challenging days, so we decided to award EVERY HAWK IN THE CLASS with this term's Governors' Awards, for the great work you have been doing over the past two weeks! Your efforts exactly reflect these values. We really appreciate how you have tried to continue learning at home and we congratulate every one of you (and your parents!) for working so hard. We send special wishes to Mr Somers, Mrs Caunt and Mrs Fuller, and to every young Hawk for a Happy Easter holiday! Good luck in your search for Easter eggs in the days ahead! Best wishes to you all from the Governors
Sarah Coleman
(a couple of days ago)
Hello Mr Somers, I just wanted to say thank you very much for all the work you have put in. Ella has really enjoyed the activites and it is good to have structure to the day. Have a good Easter. Reply from Mr Somers No problem at all. It is my pleasure. Have a wonderful Easter and see you soon hopefully.
Ella
(a couple of days ago)
Hello Mr Somers, I cleaned under my bed, under my desk and on top, I dusted all the window sill. I cleaned the pond out and put all of my clothes away. Hope you get lots of chocolates at easter. Thank you for all the fun learning. I hope we can go back to school soon. I have been writing a poem about nature. Reply from Mr Somers Wow! That is a lot of spring cleaning. Well done Ella, I hope you remembered to count up your house points. Have a lovely Easter.
Mrs Caunt
(a couple of days ago)
Happy Easter holidays everyone x
Leo
(a couple of days ago)
Mrs Fuller, Happy Easter holiday!
Show More Comments