Owls Remote Learning
Hi Owls and welcome to remote learning. Mrs Coleman will be your remote teacher Monday, Tuesday, Wednesday and Mrs Harding will be your remote teacher Thursday and Friday.

We are going to set you three activities each day and ask you, where possible to record it in your remote learning books. Please include the date and title of the work and make sure that it is presented just like we do in class. We look forward to seeing your amazing work when you are back at school. We are also going to check in with you every afternoon to see how you are getting on with the work and to answer any questions you may have. Feel free to leave a comment in the guestbook about how you are getting on as we would love to hear from you all.
Everyday we would like you to read, learn your spellings and practise the timetables you are currently learning. You could keep a record of the books you have read or listened to in you remote learning books. Give the book a score out of 5 and you may like to write a sentence or 2 describing something you liked or didn't like about the book.
Times tables
The aim is for you to know the 2,3,4,5,8 and 10 times table by the end of year 3.
New Resource
I can see that some of you have already started using TTRockstars – Well done.
For those of you that haven't, your parents should have received an email with your login details.
When you login, you will be asked to choose a rock name, this will be the name that is displayed on the screen.
When you first login you will be asked to choose your Rock name, this will be the name displayed on the website.
Next you will be asked to play a 'gig', this is 100 questions. This will determine the level you start at. Please just do your best.
Once you have played your first gig, you will be assigned a level. I would suggest that you then play games from either garage (play on you own) or Arena (play against anyone else online at your level)
Please remember this is just one way to help with your recall of times table. Have fun playing.
Reading
You can access some books from the following website. It is free to sign up to.
https://www.oxfordowl.co.uk/for-home/find-a-book/library-page/?view=image&query=&type=book&age_group=Age+7-9&level=&level_select=&book_type=&series=#
https://stories.audible.com/start-listen
At 11 am everyday you can hear a free story on David Walliams' web page.
https://www.worldofdavidwalliams.com/elevenses/
Music
10 am Music lesson with Myleene Klass on
You tube, called Myleene's Music KLASS. A new lesson is put on You tube every Monday and Friday. You can view at anytime.

Berkshire Maestros are doing singing workouts on YouTube daily called 'Wake up and sing'.

Nature
Chester Zoo are opening a virtual tour everyday form 10am.
Dance
Oti Mabuse, of Strictly Come Dancing fame, is doing dance classes for kids on YouTube. The latest is to music from Frozen.
Art
Newspapers today are advising that the request for pictures for the NHS Nightingale is fake.

History

if you enjoy History, try the Children's University of Manchester website and go on the Ancient Egyptians activities.
Friday 3rd April
Hello Owls. Mrs Harding here again. This is our last day of remote learning before two weeks of Easter holidays. We all hope you have found the last few weeks of online learning interesting and varied. Happy Easter!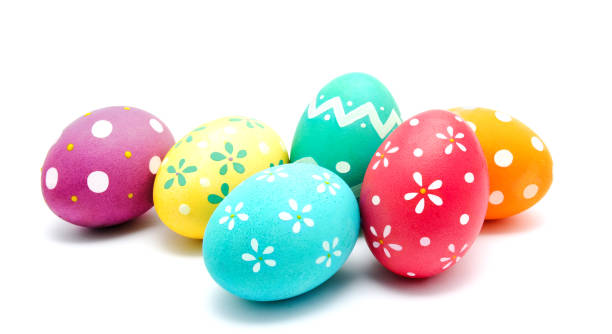 Message from Mrs Coleman - Hello Owls, I just wanted to say a big thank you for your commitment to the remote learning over the past 2 weeks. I know it may have been difficult at times but from the messages I have read you have all tried hard. I have enjoyed reading your messages, they have made me smile. I would also like to say a big thank the parents who have been supporting you and I trust that you have thanked them as well. Have a restful 2 weeks, and remember to continue to be 'a bucket filler.'
Maths activity
Maths Game
Play Rocket rounding, it is a multiple-choice maths game which focuses on rounding numbers to tens, hundreds and whole numbers.
https://www.topmarks.co.uk/maths-games/rocket-rounding
(If this link isn't working try it on Kestrels' page)
Easter Maths Questions
Please download the Maths for Easter file below and answer either Challenge sheet 1 or Challenge sheet 2. Have fun!
The challenge cards are extra for those who need them.
English activity
Thinking about the film The Little Shoemaker I would like you to write a short story to summarise the film.
Make sure you include:
Where the story is set.
Who the characters are and their occupations.
What they are trying to sell.
What tactics they use to advertise and sell their products.
Describe the two salesmen. What are their similarities and differences?
Why do the customers suddenly become attracted to the goods on sale by the new seller?
Check: have you got a complex sentence, a fronted adverbials and some prepositions.
On the streets of Paris stands Mr. Botte's shoemaker shop. His life making beautiful shoes is disturbed when a most peculiar street vendor pulls up outside his shop.
Other activity
Computing
When you have finished your summary of the story in the film, you could type it up and e-mail it to a family member.
Remember to make the title stand out, use powerful verbs, use a bubble text to make action words stand out and spell check your work before sending it.
If you are feeling arty, you might like to add an illustration - draw one, photograph it and add it to your e-mail.
DOWNLOADS BELOW ARE FOR ACTIVITIES THIS WEEK THAT YOU MAY LIKE TO ACCESS AGAIN.
Afternoon message:
Good afternoon Owls. I hope your family member enjoyed your story! As a fun activity you could find your favourite clothes, or dressing up clothes, or even just some material and scarves to make your own outfit - and hold a fashion show! I am going to add the file below for all the activities this week in case you missed any and want to have a go at some over the Easter break. Have a fabulous Easter!
I have been asked to add the file for week 1 as well. So please find below week 2.
Remote learning will resume on Monday 20th April.
Comments (5)
Show Comments
Eilidh Ness
(a couple of days ago)
In maths I thought there was a lot of cutting and sticking and it took me a long tome but I did it anyway. Reply from Mrs Harding: Well done for your resilience! Happy Easter!
Kai
(a couple of days ago)
Hi Mrs Harding Kai here I really enjoyed doing my remote learning I saw you put on this weeks recap is there any chance you could please put week 1 on here for Cameron and me to have a go at some during Easter. Where will we're ill and missed thanks.. Reply from Mrs Harding: I will have a go later but won't be able to put all the downloads on. *NEW* I have now added week 1 as well. Happy Easter!
Aryan
(a couple of days ago)
Hi I liked today it was fun. Reply from Mrs Harding: Fantastic! Have a wonderful break!
Dave Rogers
(a couple of days ago)
Dear Owls. I hope you are all safe and well at home and you have been enjoying your remote learning, as well as doing all sorts of other activities at home. In our house we have spent lots of time in the garden enjoying the nice weather. We have been baking cakes, making jelly, watching movies together and trying to do some exercise together. Have any of you done the Joe Wicks Sessions? Wow they are hard! Today is the last day of term and we would normally have been in school for the Governors' Award Assembly. It really is one of the highlights of being a governor. As your class governor, I think you all deserve an award for how you are doing during these days at home. You are all amazing! Well done keep up the good work. Stay safe. Dave Rogers
Eilidh
(a couple of days ago)
I loved the English because you had to write the little shoemaker story and I love writing. Reply from Mrs Harding: Lovely to hear that Eilidh. Maybe you could write your own book over the holidays!