Year 6
Welcome to Falcon Class
Miss Lowe and Mrs Vickers
The Great War 1914-1918
During the Summer Term, our topic is the Great War. We will be learning about how the First World War started and the outbreak of war. We will look at life on the Western Front and trench warfare as well as life on the home front. During the topic we will look at key events during the war as well as the importance of remembrance and how we celebrate those who fought and died during the war. We will be reading Private Peaceful and War Horse by Michael Morpurgo in guided reading.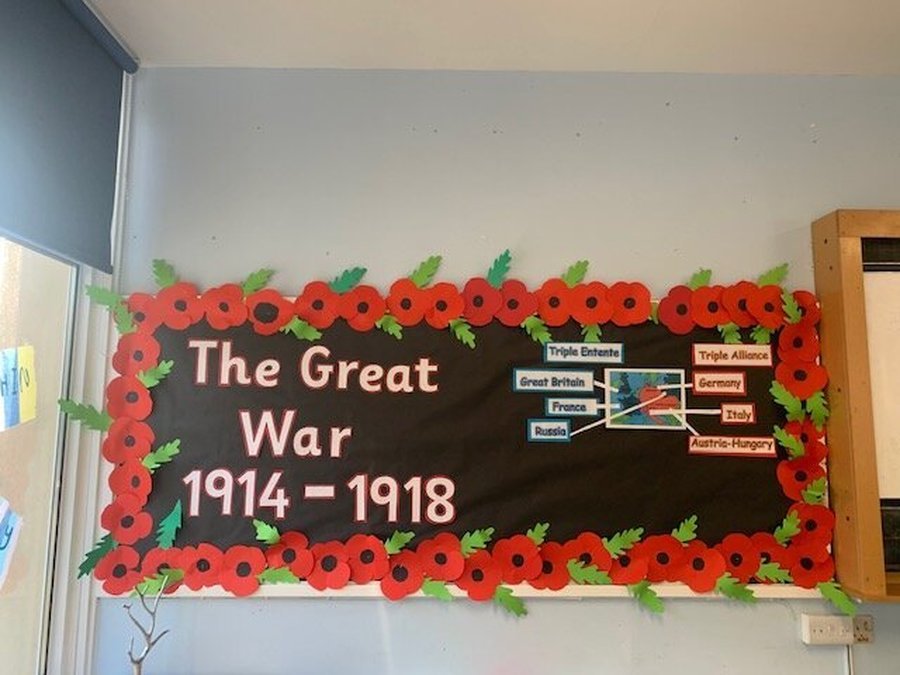 Extreme Earth
During our topic of Extreme Earth in the Spring Term, we looked at all things extreme. In geography we will focus on mountains and mountain environments. We will identify the different types of mountains and how mountains are formed. Pupils will look at some of the most impressive mountains as well as their ecosystems and the impact of tourism on them. In art we will be showing perspective and illusions in our work to draw landscapes including mountains. In science we will look at the impressive circulatory system and how to keep our bodies healthy. During Guided reading we will be reading Pig Heart Boy by Malorie Blackman and Oliver Twist by Charles Dickens.
i
Fiesta!
During the Autumn Term our topic is called Fiesta! We will be learning about the Ancient Maya civilization in History and studying central America In geography, with a focus on Mexico. We will also be looking at the Mexican celebration Dia de los Muertos in art with an artist study of David Lozeau and cooking Mexican savory dishes in DT. We look forward to celebrating Dia de los Muertos at our own class Fiesta!
Homework
Pupils will receive home learning on the following days:
Wednesday due in Friday
Friday due in on Tuesday
Please log into our Falcons Teams for Home Learning.
Half Term Project - Maya Temple-
We are very impressed with the Maya temples that Falcons and Vultures created over half term! Check them out!
Spellings
Spellings will be handed out in class and updated onto the website every Monday. The spelling rule will then be taught throughout the week.
You will be tested on Tuesday 4th May
country - countries baby - babies party - parties family - families city - cities spy - spies fairy - fairies lorry - lorries bully-bullies berry - berries