Welcome to Puffin Class
Miss Brewster and Mrs Emmins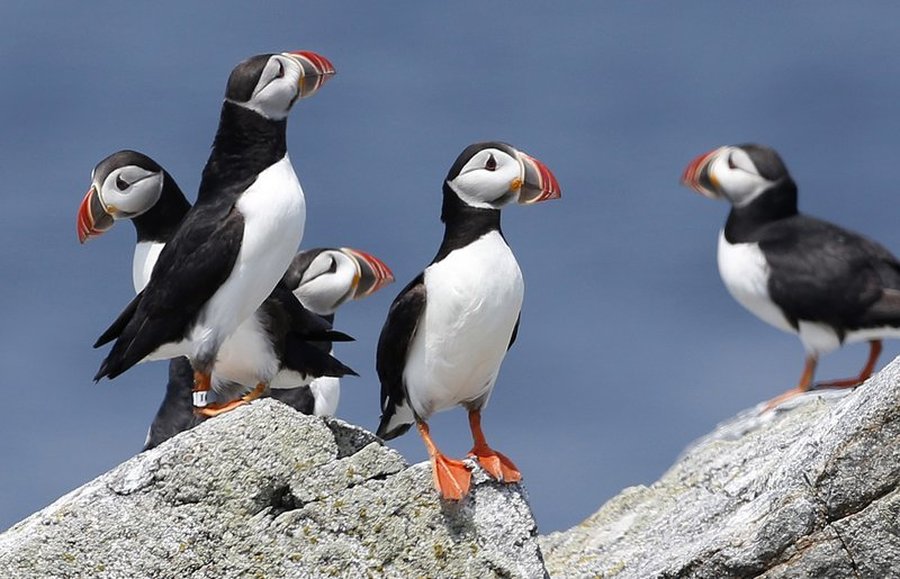 Puffins Staff:
Miss Brewster - class teacher
Mrs Emmins - teaching assistant
Our PE days for this term are on a Tuesday and Friday, so please make sure your child comes into school in appropriate clothing and footwear on these days.
Homework expectations:
Home learning will now be set via teams, so please make sure you check this regularly.
Reading.
On Mondays we will be set 4 red words to practise for the week. (these are the words that you can't Fred talk) The children need to learn to read and spell them. These words will be set on the assignments page on Teams.
Also on Mondays the children will bring home a special RWI 'book bag boo' that links to the one they read online the week before. This is an unfamiliar text and will therefore test the skills they learnt the week before to read it.

On Wednesdays the children will be set the online book version of the story they have been practising during their RWI lessons. This can be found on the Oxford Owl website using the password and username found in the front of your child's reading records. https://www.oxfordowl.co.uk/login?active-tab=students

Ideally the children should be reading 5 times a week. This can be books you may have at home or a book they have brought home from school from our class library. It also includes the online RWI book that is set every week. This is so important for the children to read a variety of books.
Maths
Occasionally we may set some maths work to follow up what the children have been learning that week. This will be set on Teams in the assignments but we will let you know on our class boards outside our rooms for when we do this.
children should regularly be practicing to count in 1s forwards and backwards to 100, in 2s forwards and backwards to 24 and in 10s forwards and backwards to 120.
Spring Term
We are proud of the puffins for all the hard work they did during remote learning, we covered so many subjects and had a lot of fun with our topics: Toys, Pets and Transport.
When we finally came back into to school we did a four week topic on Spring and Easter. The children had lots of time outside spotting the signs of Spring, learnt about lifecycles, watching our caterpillars form into chrysalides, planted some potatoes, did lots of beautiful Spring themed artwork, wrote some Spring poems, learnt all about the Easter story and had some team building days! Have a look at some of the wonderful work we managed to cram in on the slideshow above!
Summer 1 Half Term
On our return from the Easter holidays we found some evidence that we had had a visit from a Dinosaur! This term we are going to be learning all about dinosaurs, continuing to develop our writing, using adjectives, using connecting words like 'and' and writing sequences of sentences to form longer narratives. We will be becoming paleontologists for the day and doing a dig and writing a diary entry all about this. The children will also be doing some lovely painting and printing as part of our topic.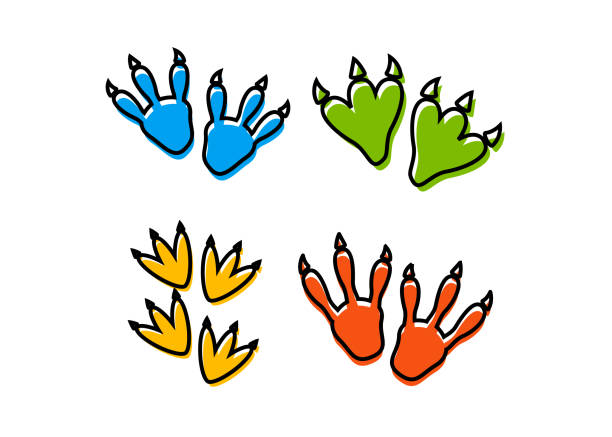 For the second part of this half term we are going to be doing a topic on gardens, reading the story 'The Secret Garden', looking at Beatrix Potter books and making links to plants.
.