Welcome to Puffin Class
Miss Brewster and Mrs Emmins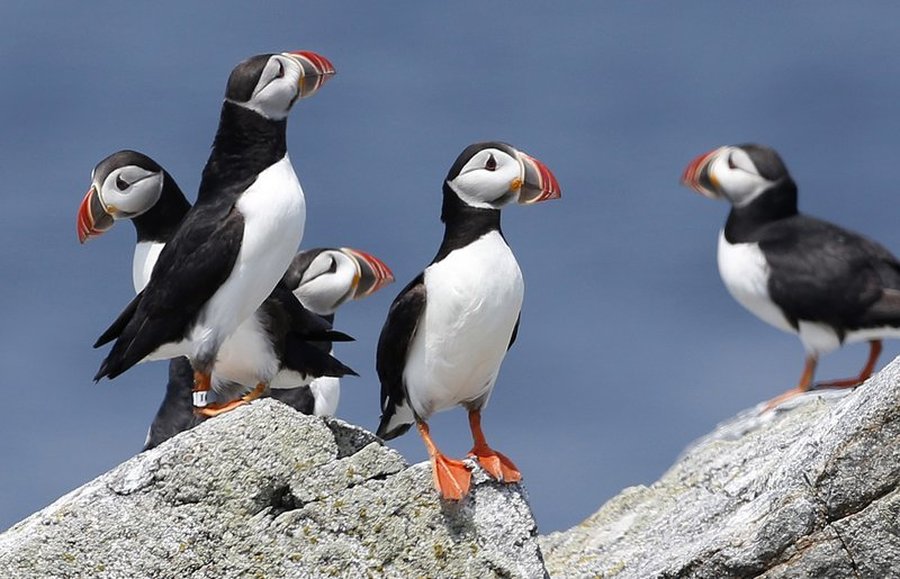 Puffins Staff:
Miss Brewster - class teacher
Mrs Emmins - teaching assistant
Our PE days for this term are on a Wednesday and Friday, so please make sure your child has their full P.E. kits on these days. Please also make sure any ear piercings are removed on these days. We will keep P.E. kits in school on pegs for the half term before sending them home to be washed.
Our Class Charter
We will:
Treat others with kindness
Listen to others when they are talking
Keep our hands and feet to ourselves
Look after our classroom and resources
Try our best
Homework expectations:
Reading
Ideally we ask that you try to read with your child 4 or 5 times a week. Each time you read with your child please remember to make a note of it in their reading record as this will earn them prizes every 25 reads, certificates every 50 reads as well as a brand new reading book every 100 reads!
Your child will be able to choose a new 'reading for pleasure' book whenever they wish, these are chosen from our class book box and are not set at any reading level. These are books your child may be able to read themselves, with help or might be best enjoyed being read to them. In week four we will begin Read, Write, Inc. (our reading lessons). This is when your child will be given 2 books a week which are at their reading level. One which they have already been reading in class and another linked text with lots of familiar sounds and words in. Don't be alarmed if they seem too 'easy' for your child as these books are to help them build fluency, expression and comprehension.
Your child will also be bringing home library books which they can read and share or of course any books that you may have at home. Any of these can be written into their reading records!
Maths
It is always helpful to practice counting with your child. In Year 1 we will be focusing on counting forwards and backwards in 1s to 100, in 2s to 24, in 10s to 120 and in 5s to 60. Number bonds to 10 and 20, double and half facts are great to learn too.
Other
We will keep you updated on our class Teams page for any other homework set later on in the term/year.
Meet the Teacher PowerPoint
All information shared in the session from 5th September is included on the PowerPoint below.
Autumn Quest
We have started our Quest 'Once Upon a Time...'. Please see below for an overview of our learning for the term.