Welcome to Toucan Class with Mrs Odedra, Miss Ringrose and Ms Turnerova and Mrs Standing.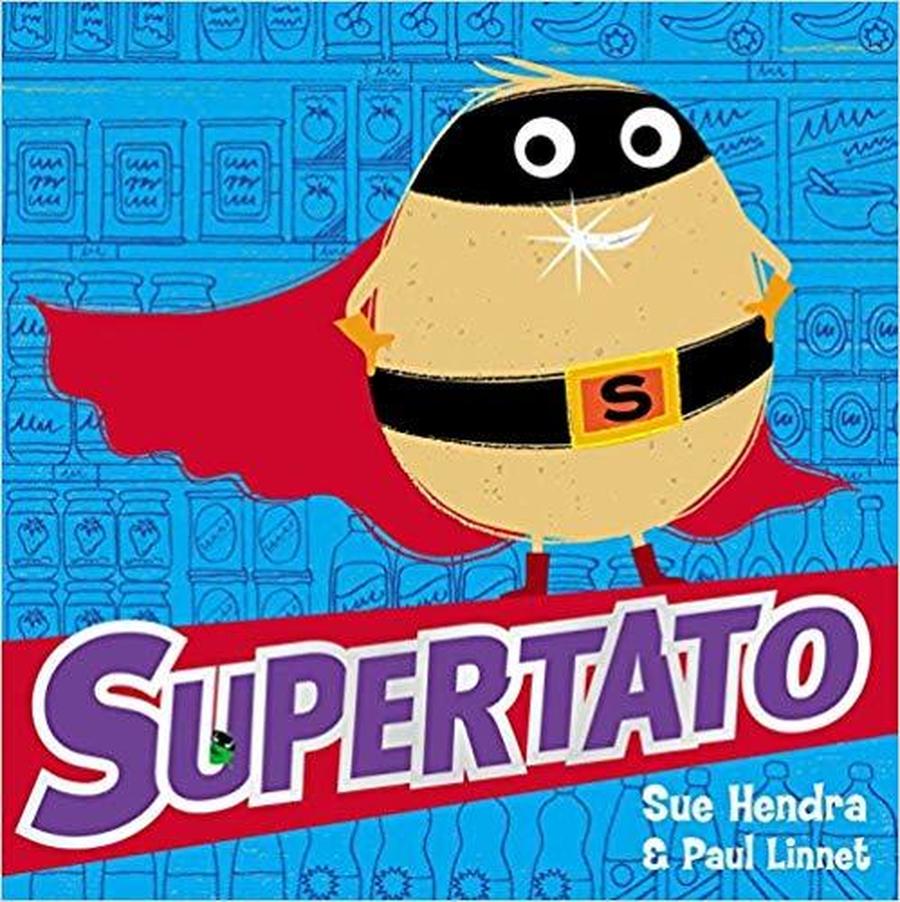 During Book Week, we will be reading and completing some great activities around the book "Supertato". We have a very busy, exciting week and so we are going to carry on with our activities the week after too!
We would like the children to send in a photograph of an extreme read! This means reading a book in an unusual place such as, under water or up on a climbing frame! We look forward to seeing photographs of the children reading in unusual places. Please send your photographs into class, via your child's book bag.
In class we will be creating a reading river, to demonstrate to the children how often we actually read. This includes reading the name of the cereal we have for breakfast and other things like signs or number plates that we may read on our way to school. Please send in a collection of things that your child may try to read, over the course of a day.
Year 3 children will be coming to Toucans class to read us some of their favourite stories.
During the week we will be authors and illustrators of our very own book that we will create with Parrots class.
We would also like the children to take part in a blind book exchange. If you would like your child to take part, please choose a pre-loved book from home (in good condition) and wrap it up and send into class. Once we have collected all the books, we will lay out all the wrapped books and ask the children to pick one that they may then bring home to share with you. This is really exciting to see which book I will get to share with the class at story time.
Drop Everything And Read - this is something new we are going to try! At certain points during the week we will drop everything and read! This will hopefully encourage reluctant readers to look at a books too.
We are going to be very busy book worms.
Welcome back!
We hope you have had a lovely break spending time with friends and family. We have enjoyed listening to the children telling us all about their exciting presents and what they have been up to over the holidays. We would like to say a really big thank you to you all for your lovely gifts and cards. It was really appreciated.
We are really excited to have Miss Ringrose joining us in Toucan class. The children have met with her in school today and will be taught by Miss Ringrose every other Wednesday and on Fridays.
P.E days this term will be Wednesday and Thursday.
We are starting off the term with a new topic - Winter Wonderland. The children have spent the day rescuing animals that have been stuck in the ice. We have been thinking about the quickest way to try and melt the ice and get the animals out! It has been very exciting. Please look at our Winter Wonderland curriculum map to see all the learning opportunities that we will cover through this topic.
School Day
The school day starts at 8.55 am with the register. Doors will be open from 8.45 am to give the children time to put away belongings and complete their start of the day activity. The school day ends at 3.15 pm.
PE
PE days are Monday and Wednesday. Please make sure earrings are left at home and long hair is tied up. PE bags need to stay in school and we will send them home for washing at the end of each half term.
Home Learning
The children will bring home their green Read Write Inc sound books. Please practise saying the sound and writing the letter we have learnt that day and recap on previous sounds and formation of letters. Please don't rush ahead of us, consolidation is just as important! Please bring the book back in every day.
Reading books will start to come home after we have learnt all the single sounds. Outside in our reading area is a selection of books for you to take home and share with your child. Please choose these with your child and record your reading experiences in the yellow reading record.
Our Class Charter
We have been thinking about our class rules. Archie the Elephant keeps a close eye on us to make sure we are sitting nicely, listening carefully and watching brilliantly. We know that when an adult claps, we must stop, join in the clapping then listen the instructions. We are being really thoughtful and making sure that we share nicely, tidy up properly and speak politely to each other.
Curriculum
Our curriculum topic this half term is ... Animals. We have started the topic by finding out about our class bird. We know that a toucan eats fruit, is not very good at flying and enjoys eating frogs. Poor Fred Frog! We will be moving on to learn about other animals. Watch this space...!