Welcome to Owl Class
Owls' Classroom Staff
Class Teachers: Miss Smith
Class Teaching Assistant: Mrs Hayden
Our Autumn term Quest is... This is me!
This term our Quest will be: This is me!
The children will be celebrating differences this term by looking into what makes them special. We will be exploring the book 'My Strong Mind' and learning how to write a set of instructions. We will also be delving into Indian folk tales, and enjoying a science workshop at The Lookout.
Maths
To see the methods we use in maths, please see the calculation policy below.
Each week the children will take part in a times table test called The 99 Club to improve quick recall of multiplication and division facts. They have 8 minutes to complete a set of questions which get progressively trickier with each club. The children will need to regularly practice their times tables at home to help them learn them fluently. We will let you know via Marvellous Me when the children have completed a club.
As part of Club 99, the children have to complete different sections of a times table grid.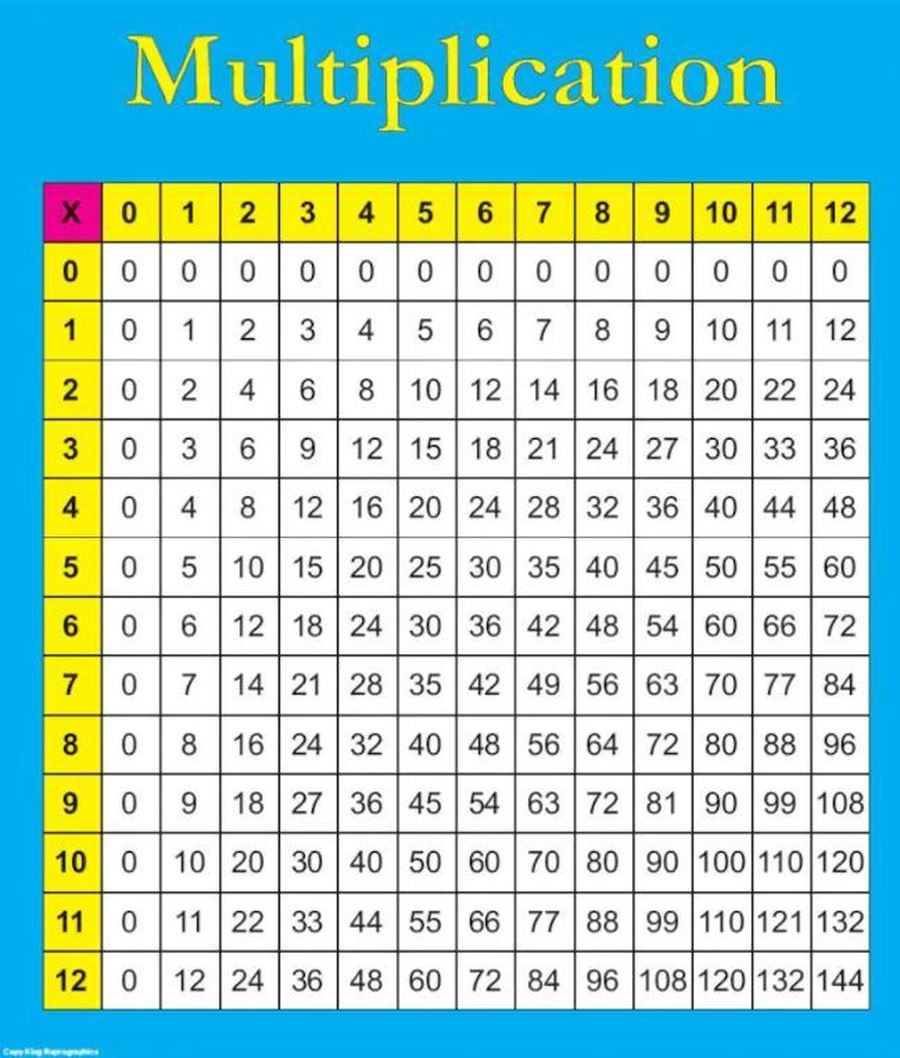 Meet the teacher
Please see below for the Meet the Teacher powerpoint detailing all the necessary information.
Recorders
As part of our music curriculum we will be learning to play the recorder in class. Starting in a couple of weeks. We do have recorders in school we can lend the children however if possible we would like them to have their own recorder so they can practise at home. Here's a few suggestions of ones you could buy. Please speak to me if there's a problem.
https://www.argos.co.uk/product/8536167?istCompanyId=a74d8886-5df9-4baa-b776-166b3bf9111c&istFeedId=c290d9a9-b5d6-423c-841d-2a559621874c&istItemId=ilpqpqwmq&istBid=t
https://www.amazon.co.uk/First-Recorder-Set-Years-Voggenreiter-Verlag/dp/3802405773/ref=sr_1_35?crid=Q6QZKI9VUF1F&keywords=recorder&qid=1662738579&s=books&sprefix=recorder%2Cstripbooks%2C89&sr=1-35
Reading at home
The children should be reading at home everyday to practice their decoding skills and comprehension.
Children on the Read, Write Inc programme will take home two books weekly based on their reading in class. They can also pick any book from the book box to take home to encourage reading for pleasure. These books can be read to them, read by them or read as a family.
Once the children have finished Read, Write Inc their reading will be assessed and they will take home a book band book. The final colour will be lime plus books. After this the children are 'free readers' and can choose from any of the book band books or free reading books (which are labelled Y3). Please remind the children to take care of these books.
We will also be visiting the school library once a week, where the children can choose a book as long as they remember to return their previous book. The day of the week for us to visit the Library will be Friday.
Please record the children's reading of school books in the reading diaries. The diaries will be collected in on Fridays and their reads for the week will be counted up. To encourage the children to read at home we will have some prizes available depending on the number of reads.
Homework
The children will be given one piece of homework a week which will alternate between maths and English. These assignments will be set and handed in via Teams.
The children will also have weekly spelling tests. The children will go through the spellings in class on Fridays ready to be tested the following week. The spelling lists will be available on Teams and the children will need to practice them at home.
PE Days!
Our PE days will now be Wednesday and Friday. However there could be additional slots or changes to the timetable so the children will need their PE kit in school everyday. PE kits are kept on their pegs. If your child has their ears pierced they will need to take their earrings out themselves or not wear them on PE days.
Birthdays

For birthdays this year, we ask that if children would like to celebrate their birthdays with the class, instead of bringing in sweets and chocolates, grown-ups can donate a picture book or a board game for our wet play stash that can be shared with the class. Below are some ideas, but feel free to choose your own!
Year 3 book wish list
Voices in the Park by Anthony Browne
The Accidental Prime Minister by Tom McLaughlin
Flyntlock Bones – The Eye of Mogdrod by Derek Keilty
This Bee is not Afraid of Me edited by Fran Long and Isabel Galleymore
Small Worlds: Earth by Lara Hawthorne and Camilla De La Bedoyere
The Abominables by Eva Ibbotson
StoryWorlds: A Moment in Time: A Perpetual Picture Atlas by Thomas Hegbrook
The True Story of the 3 Little Pigs by Jon Scieszka
Board Games
Snap
Snakes and ladders
Monopoly junior
Dominoes