School Vision
Ascot Heath Primary School – Preparing our children for all of their tomorrows.
Ascot Heath Primary School is highly ambitious for every single one of its pupils:
Where everything we do together every single day strives towards excellence in education - nurturing inquisitive, highly motivated and courageous learners;
Where every child and adult is valued and respected equally and empowered to succeed;
and
Where we celebrate the uniqueness of everyone in our school community, give everyone the chance to shine, and prepare our children for all of their tomorrows and the future of the planet.
School Values
At Ascot Heath Primary School we have 3 core values which we share with the children, staff, parents and governors. These are embedded throughout our curriculum in all classes and year groups.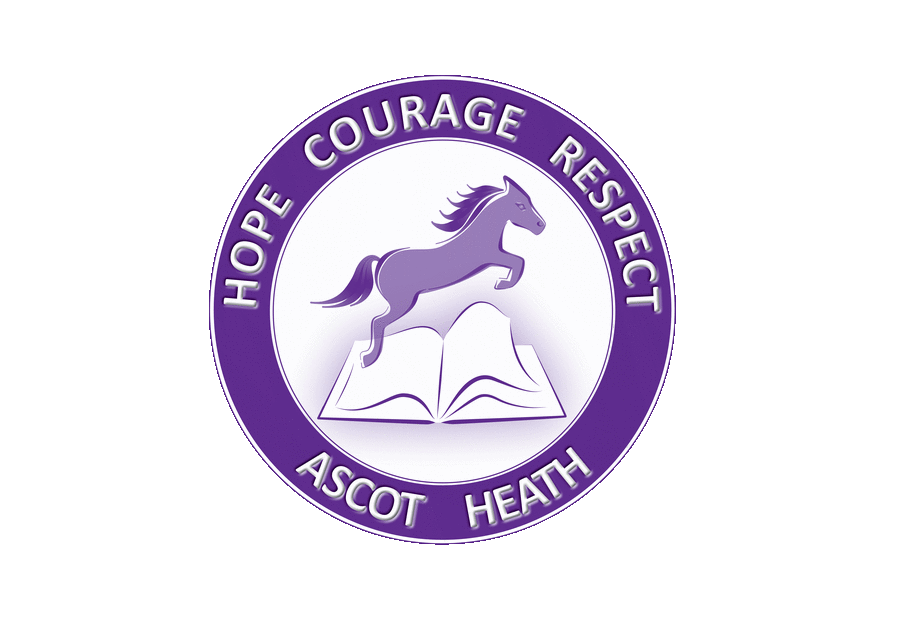 By Hope we mean:-
Having hope for ourselves and for each other to succeed.
Striving to be the best that we can be and for the best for our school and community.
By Courage we mean:-
Having the confidence to try new things.
Persevering when things are difficult.
Always doing the right thing.
By Respect we mean:-
Treating others as we wish to be treated ourselves.
Looking after our school and community
Looking after our environment.
Looking after ourselves.