What we have been doing in Toucans.

What a busy start to the year! Routines, making new friends, exploring new areas and activities have kept us all busy in Toucans during the first half term. The children have been learning the importance of working together, sharing together, respecting our indoor and outdoor areas, keeping safe and looking after their own things. We have explored different happy and sad feelings that we might experience when we start school and how this makes other children feel. As well as learning new sounds every day and learning about numbers up to 10, we have practised holding our pencils, cutitng with scissors, and writing our names and have started to blend sounds.
We are proud of the progress the children have made already both emotionally and with their learning. Well done Toucans!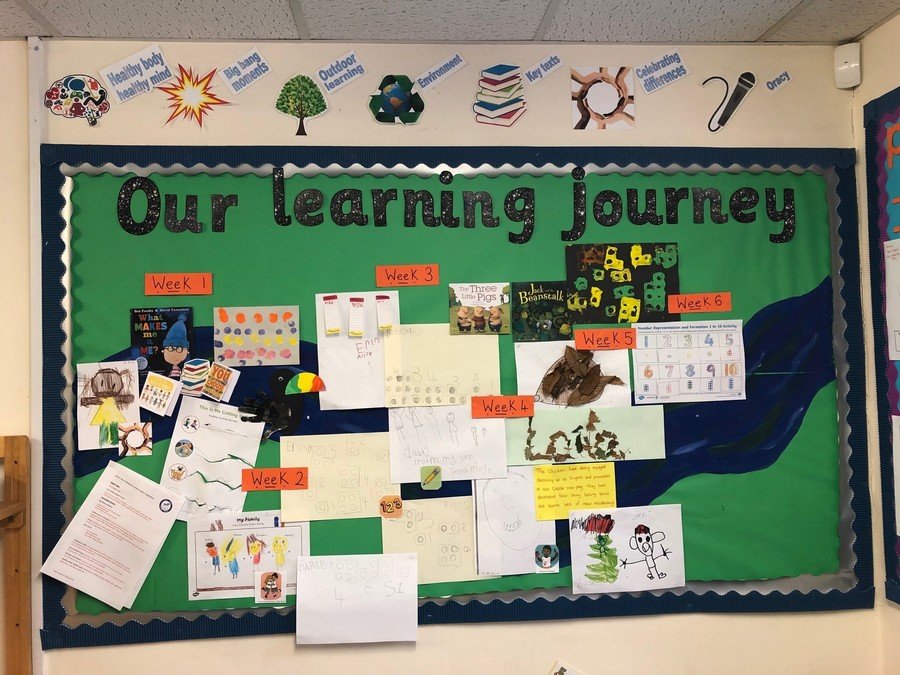 We created a class charter...
This helps us to remember how to work together and stay safe in Toucans class.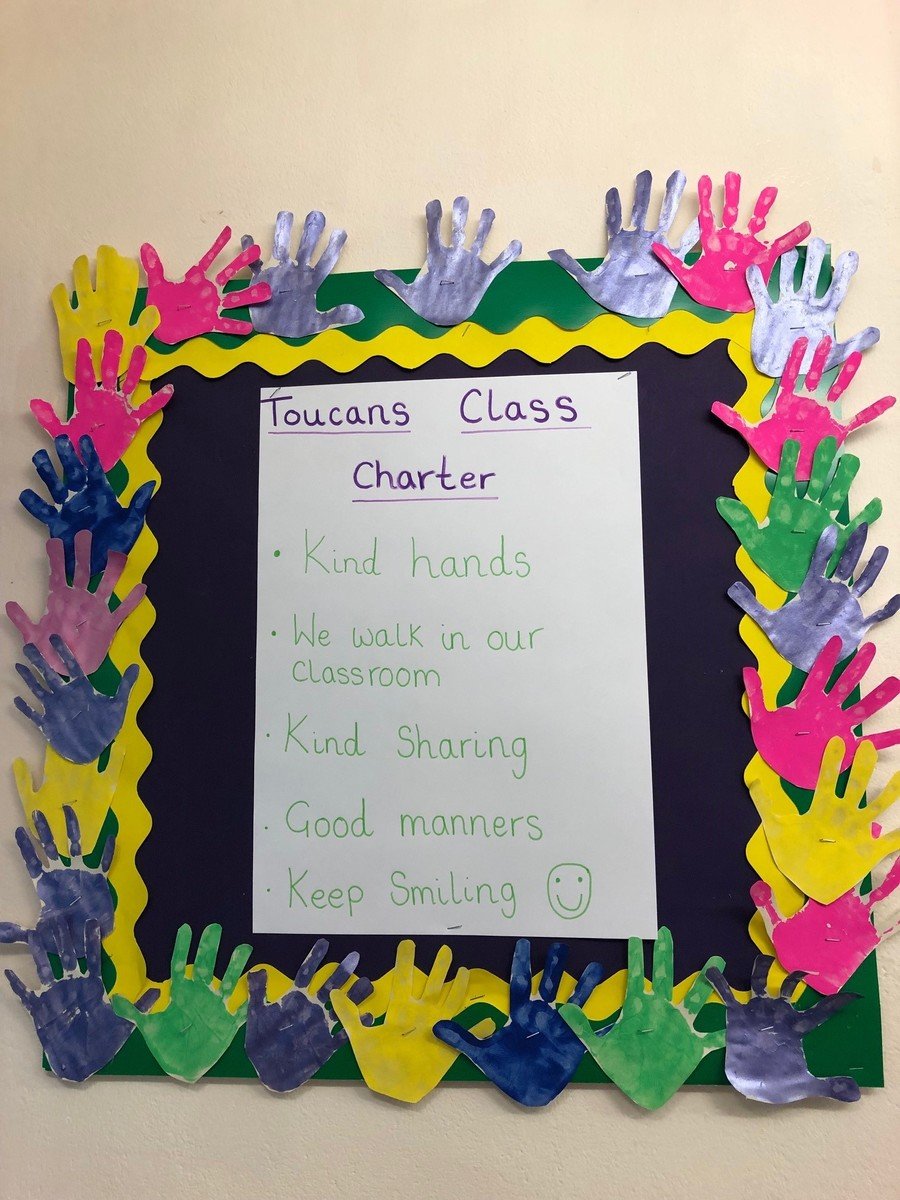 We explored fairy tales...
We discovered how much the children loved fairy tales so we:
built and fixed the 3 little pigs houses.
learnt and retold the story of Jack and the beanstalk.
We practised repetitive stories like the ginger bread man.
We put on special fairy tale puppet shows.
we measured the length of Rapunzel's hair.
we played in Toucans amazing castle and in Parrots 3 bears cottage.
We practiced our names...
using autumn leaves, tracing, chalks, pencils, magnet letters.
We have been learning numbers...
We have learnt all the numbers up to 10 by remembering a rhyme:
1 must run!
2 must crawl!
3 must tiptoe to the wall!
4 must jump!
5 must fly!
6 must reach up to the sky!
7 must dance!
8 must hop!
9 must turn around and stop!
10 must do it all again!
We learnt about our class animal...
Toucans can peel fruit with their beak!
Did you know Toucans bills are 8 inches long?
Toucans bills are made out of Keratin in a honey comb like structure!