Ascot Heath Forest School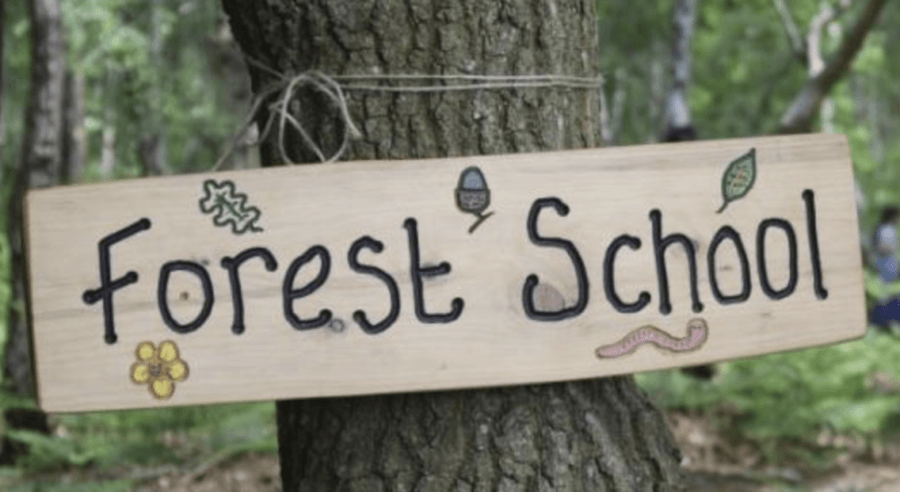 Autumn Term 2022
Reception children have been busy trying out different activities at our first Forest School sessions this term.
At the beginning of the term, the children were introduced to the important 'No Pick, No Lick' rule, as well as other ways to look after themselves and each other when out in the woods
We talked about the change in seasons, from summer to autumn, and collected lots of natural treasures to use for our arts and crafts activities and to set up our own autumn shop.
The children have learnt to use different tools safely – rakes for clearing the paths, mallets for banging nails and golf tees into pumpkins and softwood hand drills to make conker, acorn and cone creatures and hanging decorations.
We have planted bulbs ready for spring and found out that there is an amazing variety of different pumpkins and squash with unusual names such as Baby Bear, Cinderella, Casper White and Jack Be Little!
We have enjoyed looking for and learning facts about minibeasts that live in the garden and matching the fallen leaves to those on our ID charts. We have also had fun identifying some of the fungi in and around the school grounds.
We talked about animals that hibernate in the winter months and some of the children helped to refurbish our hedgehog house and make a shelter for hedgehogs using sticks and leaves. They then left some food outside in the hope that a passing hedgehog decides to reside there for the winter months!
We have had some very wet sessions this term but the children have been very keen to collect all the water from around the Forest in pots and pans and anything else they could find in the mud kitchen.
We ended the term thinking about Christmas and made our own environmentally friendly reindeer food to sprinkle on the lawn on Christmas eve.
Have a fantastic Christmas everyone and see you in the new year!