What we have been doing in Parrots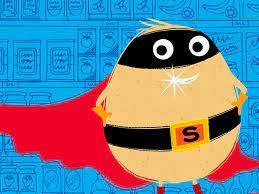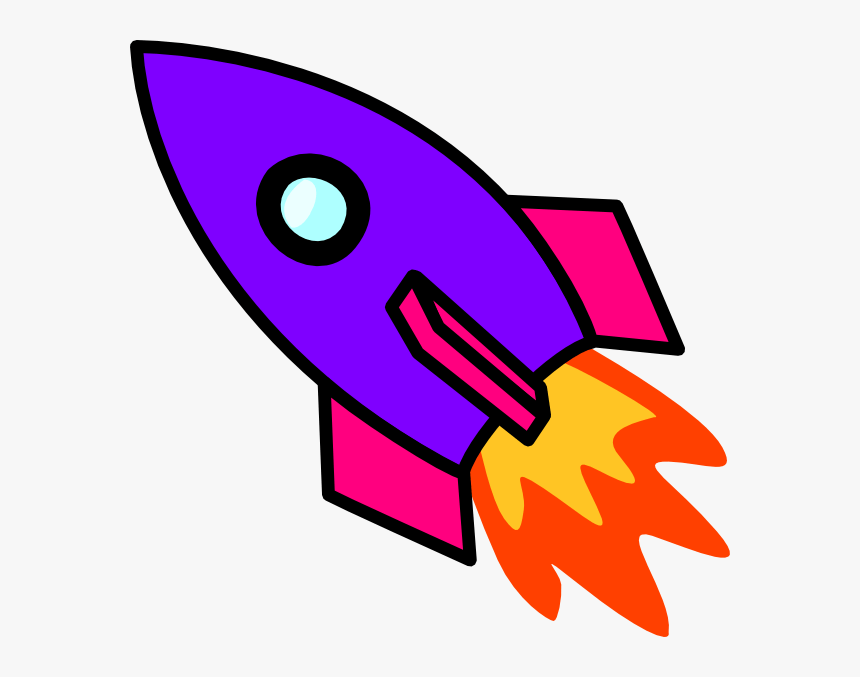 What a busy Spring term we have had! We have completed 2 quests.
We can safely say that the children have loved our 'Out of this World' space quest during the first half term. The children have shown a real interest and curiosity about space and blown us away with their knowledge and understanding of things such as gravity, lunar modules and the difference between stars and planets, which we have seen through their imaginative and creative play.
We have all become healthy heroes during our second half term. The children are all fans of Supertato (and secretly mega fans of Evil pea.) We have learnt about the different ways we can keep healthy; including eating a healthy diet, exercising, keeping clean, catching our coughs and sneezes and the importance of drinking water and sleeping. We have also been busy readers and writers and learnt all about the whole part method in maths.
Have a look below at some of the things we have done.
We enjoyed reading the Supertato books.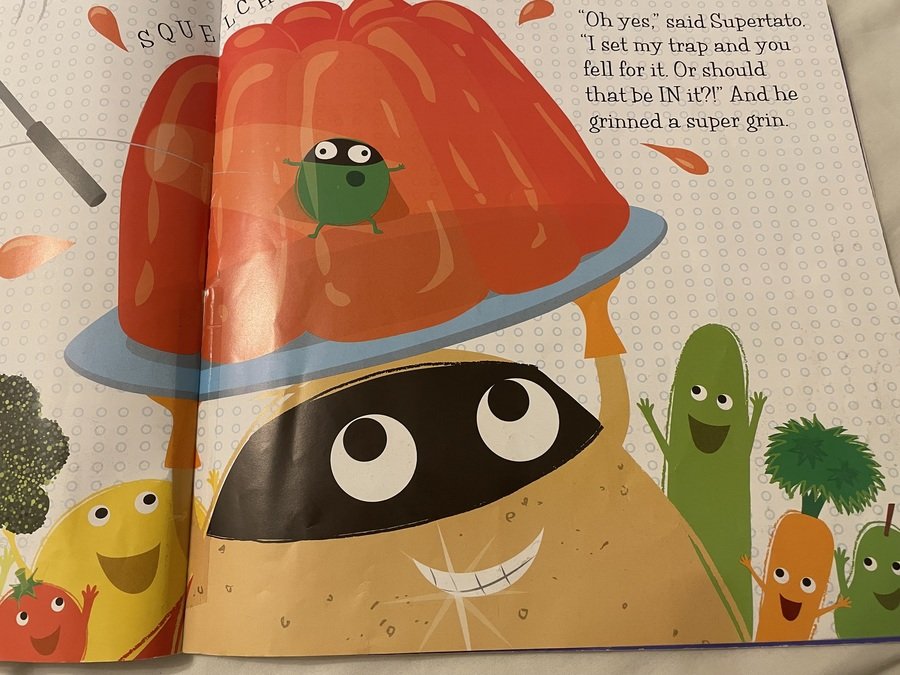 We thought about what characters might say.
We thought about the things our amazing bodies can do.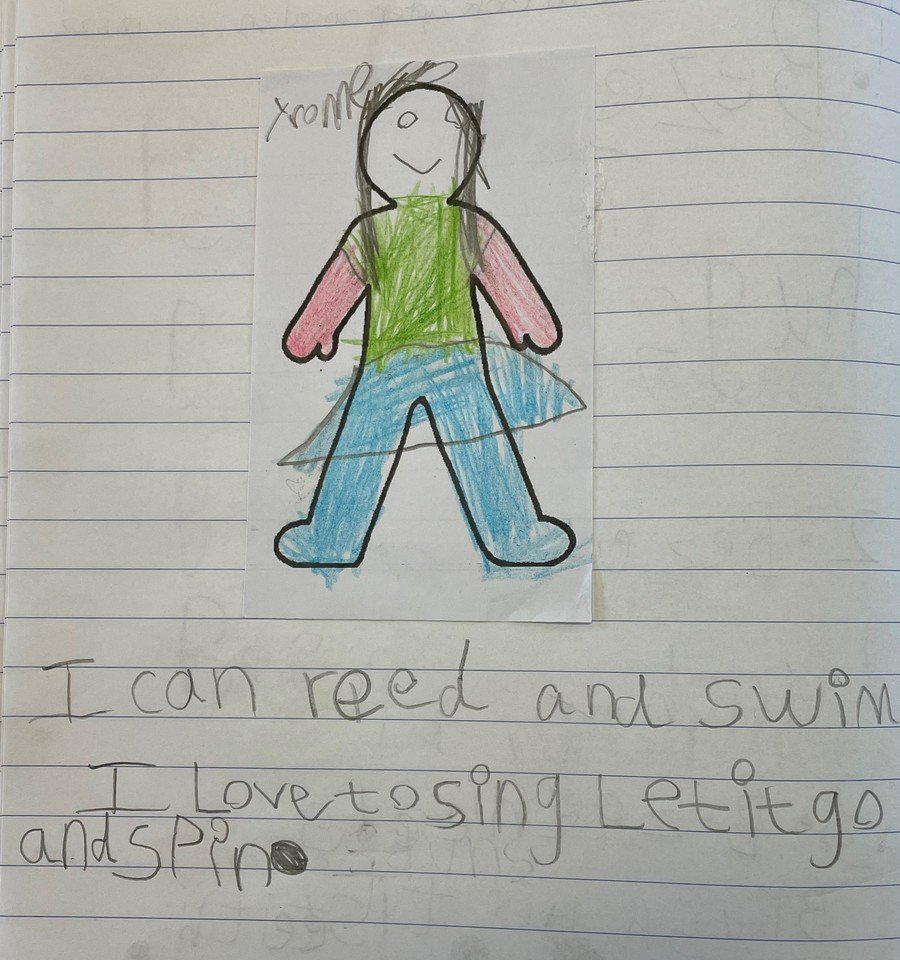 We enjoyed playing in our class space station.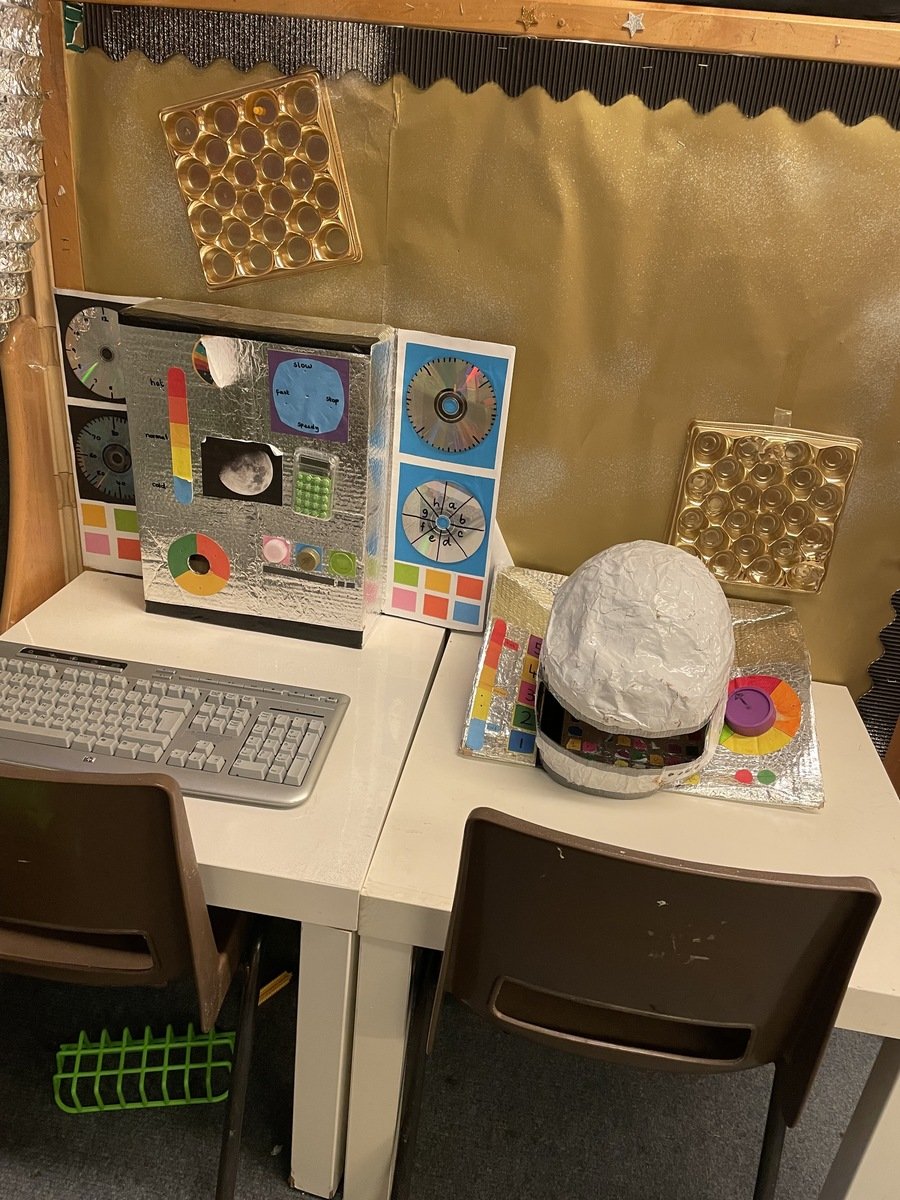 We found an alien called Bezee in our wild garden.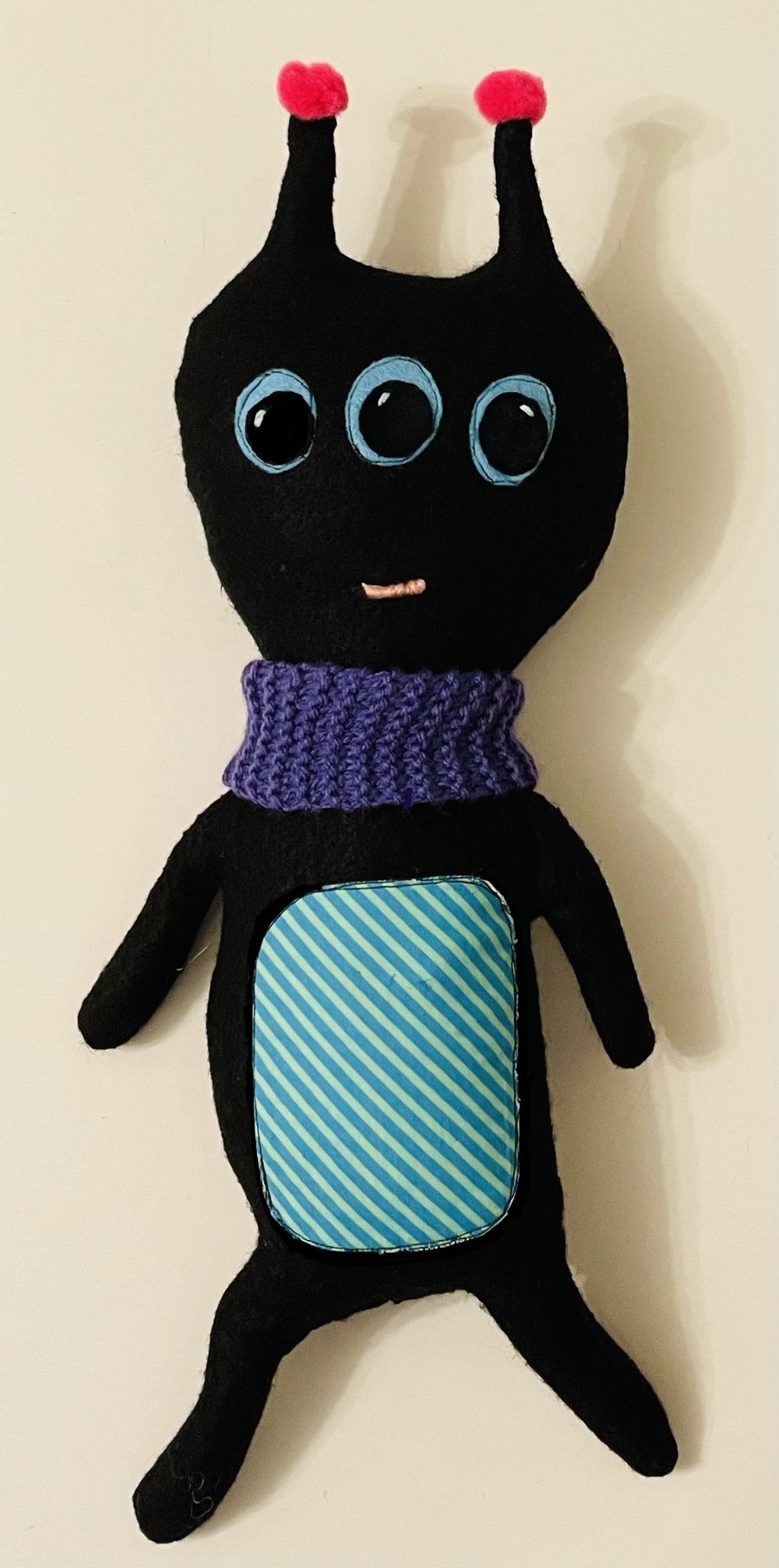 We wrote a list of things we needed to do to look after Bezee.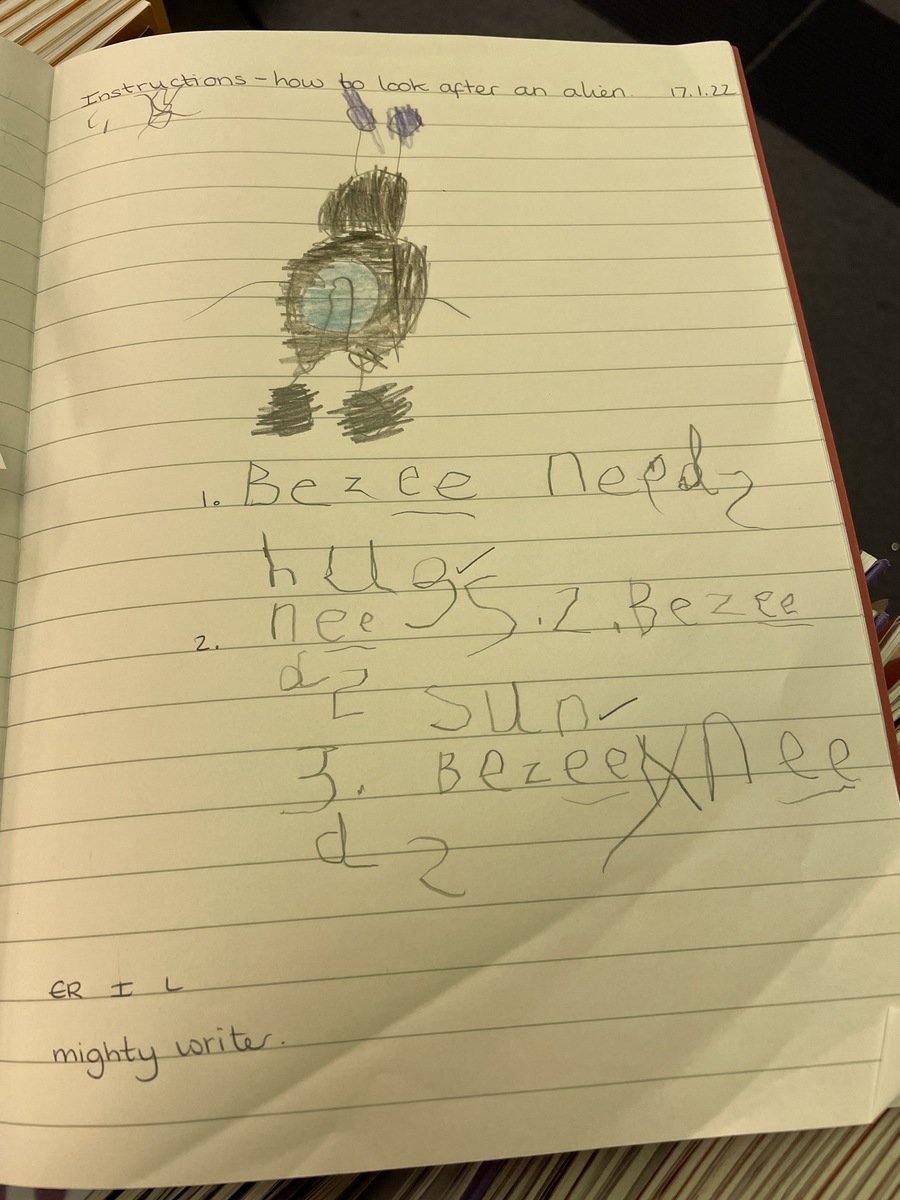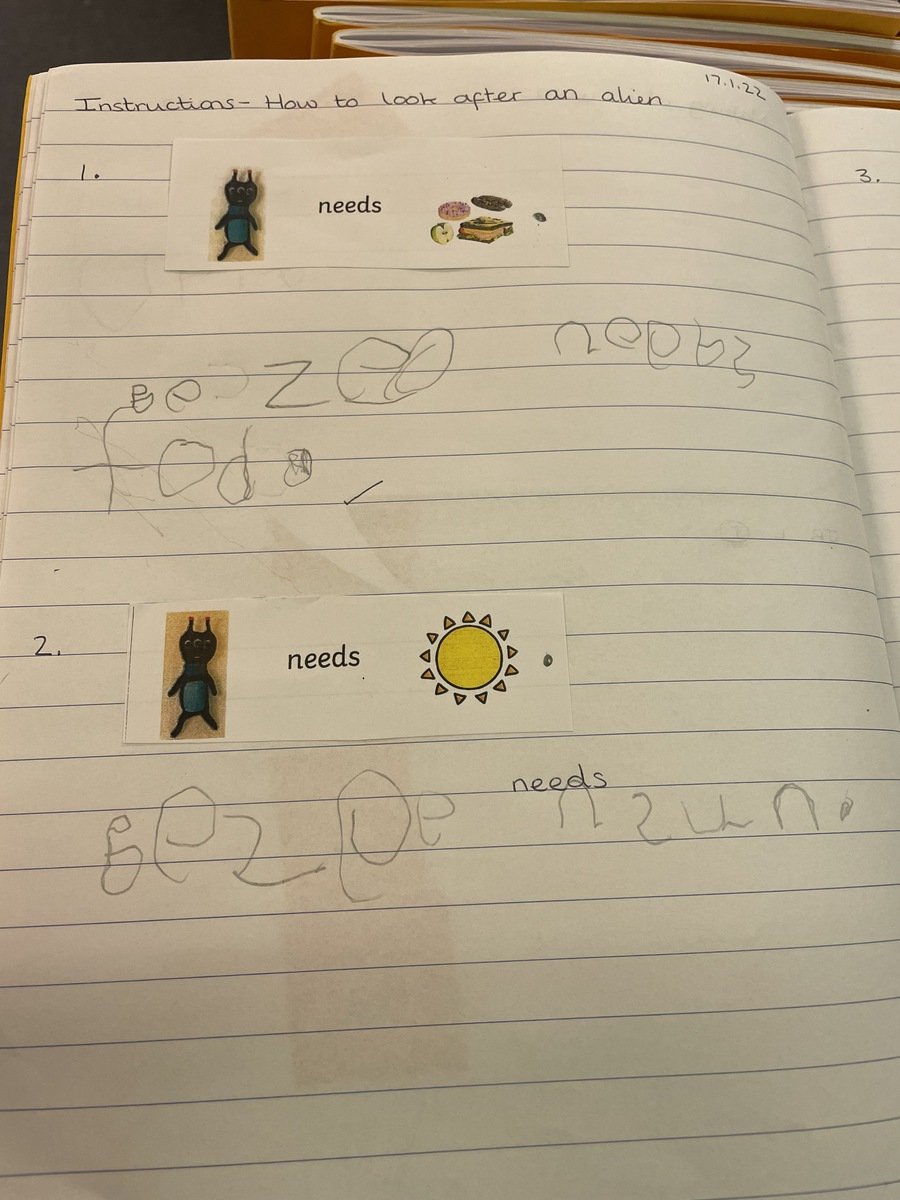 We learnt lots of amazing space facts and asked fantastic questions.
We wrote captions for Supertato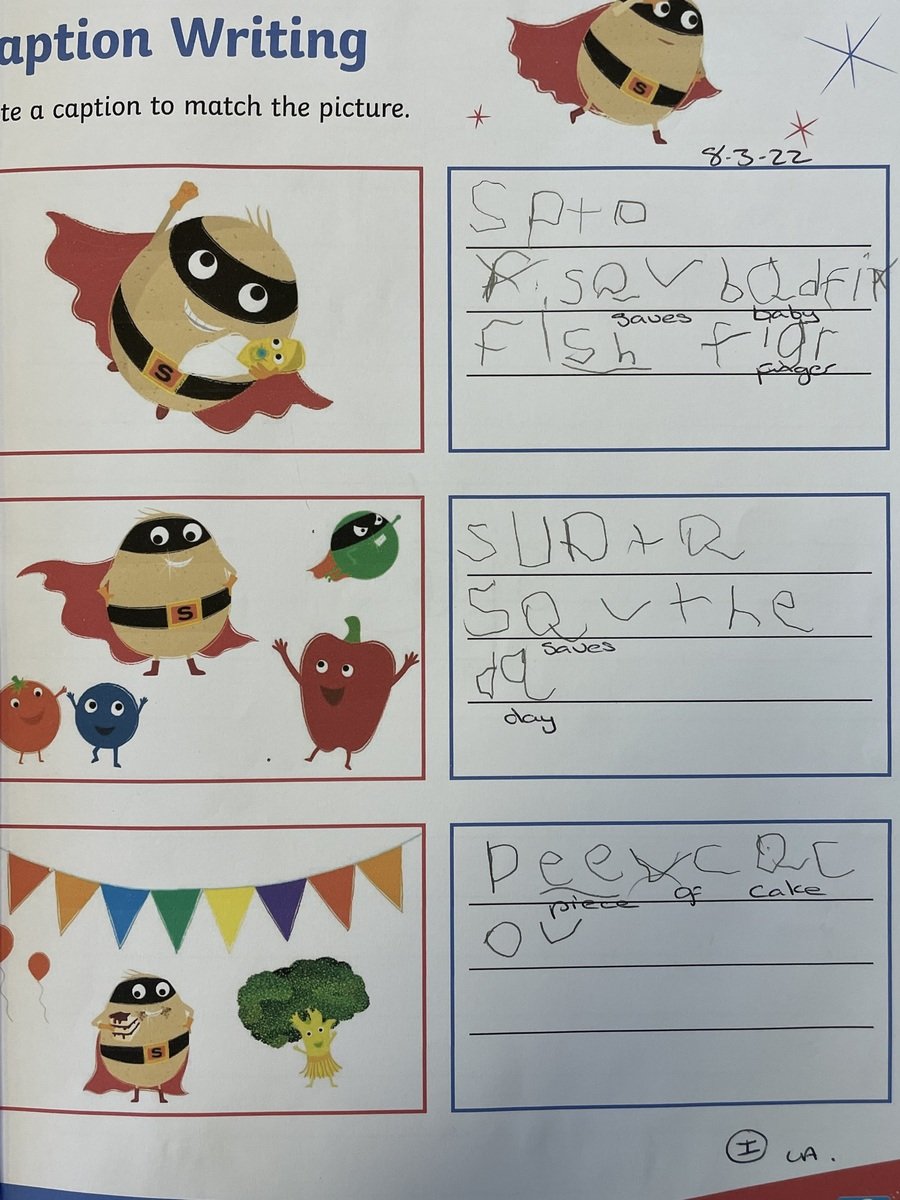 We enjoyed using the PE equipment to show what our amazing bodies can do.
We designed a healthy meal for Mrs Rogers and Mrs Aves.
We have been using our new writing shed.
We read a book about a lost alien called Beegu and created lovely chalk portraits.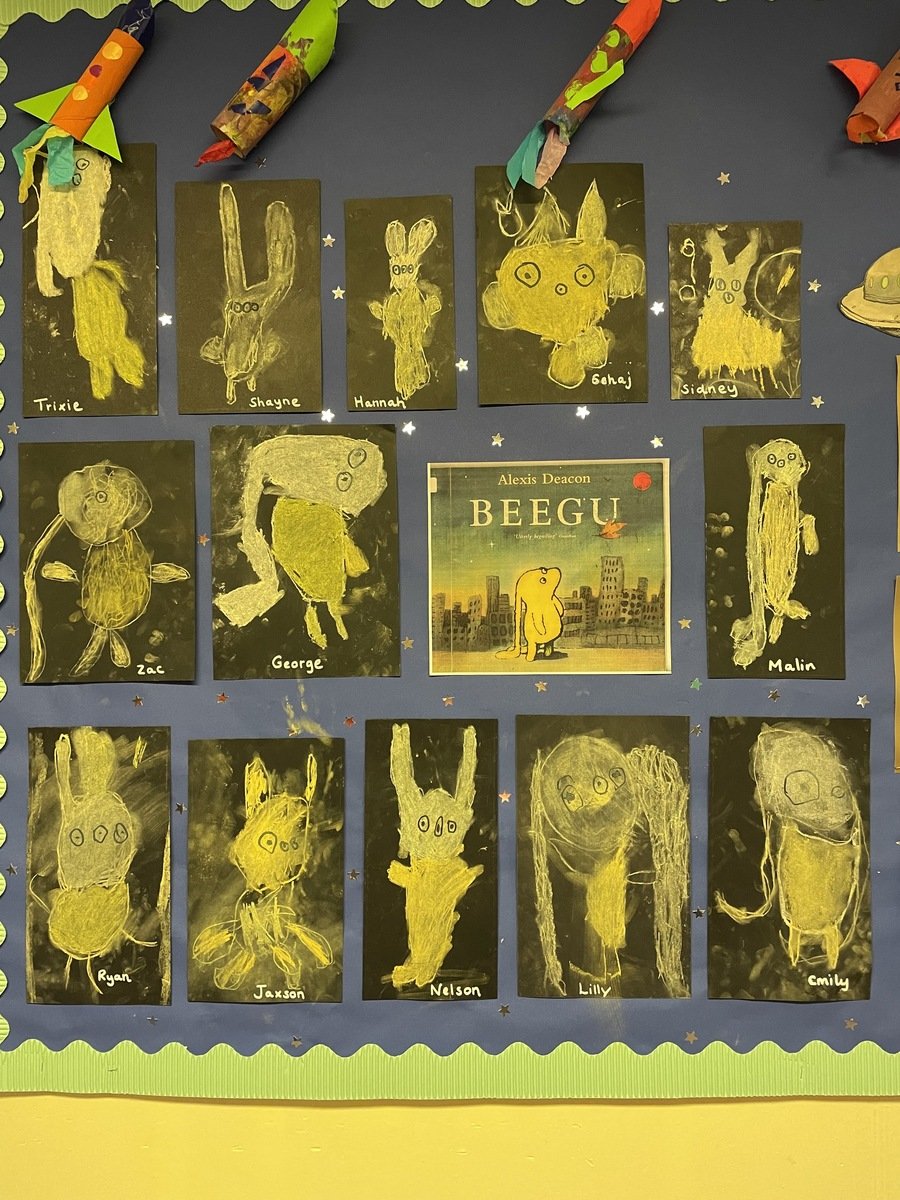 We wrote about Beegu's feelings.
We learnt the names of 2D shapes and used them in our art work.
We used new art materials (marbling inks) and practised using circle templates and scissors to create our own planet pictures.
We thought about things that were healthy and unhealthy and created a poster.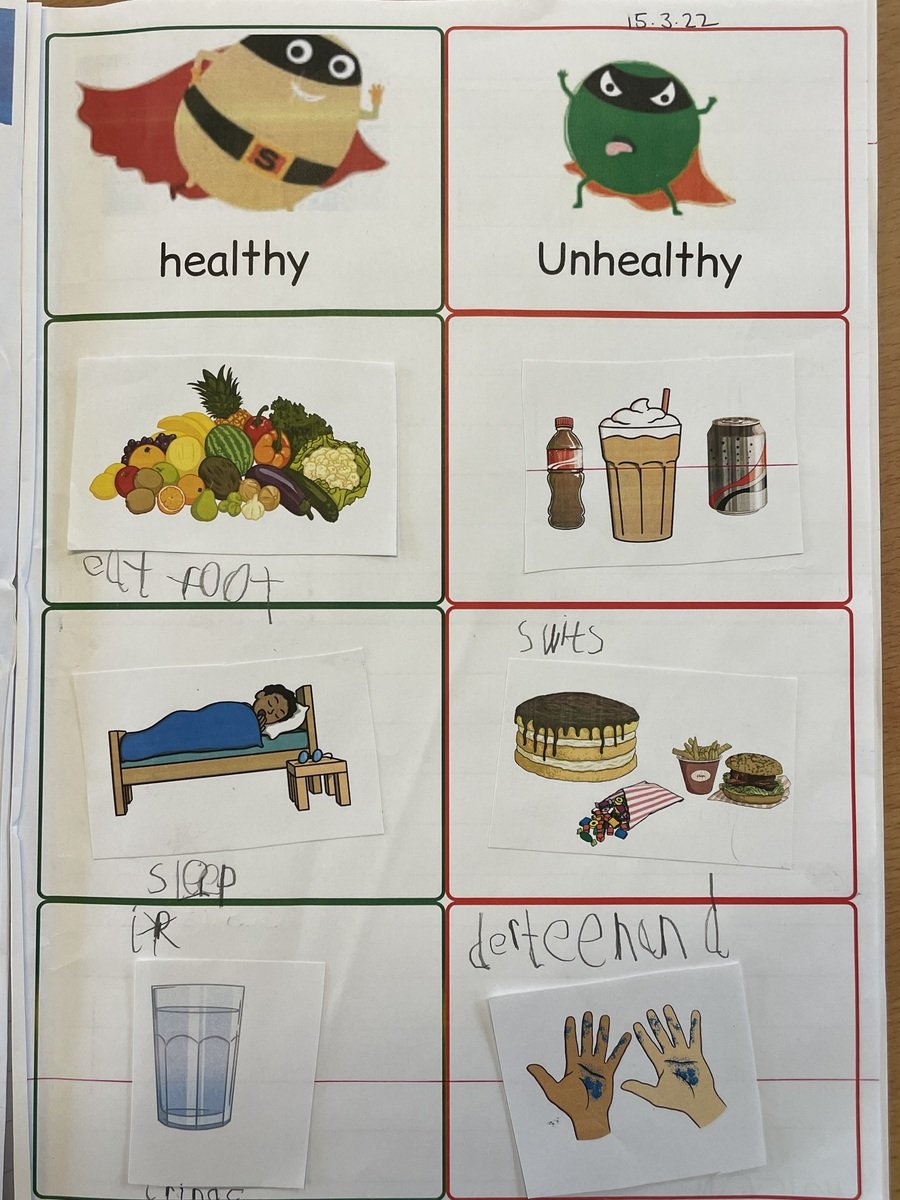 We learnt about real life heroes and how they help us.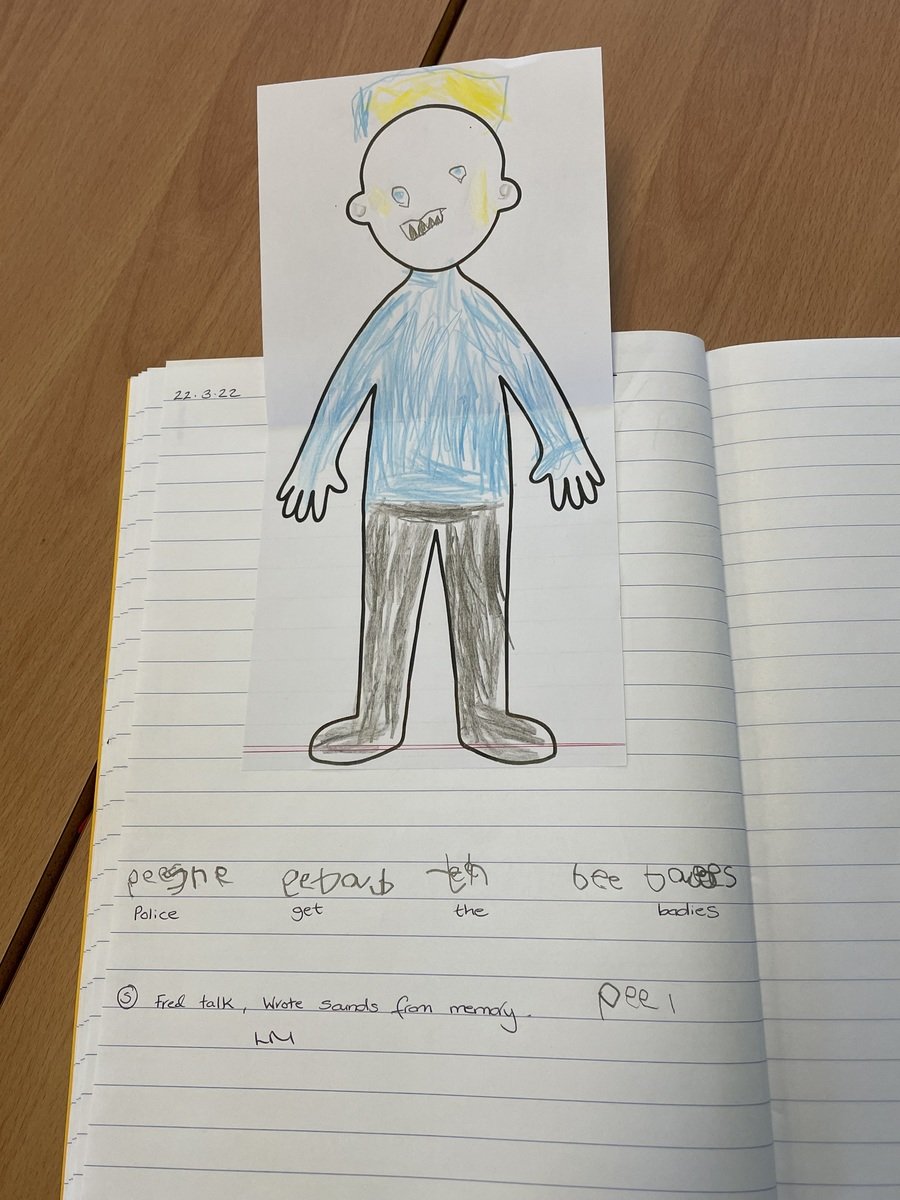 We enjoyed dressing up as heroes and playing.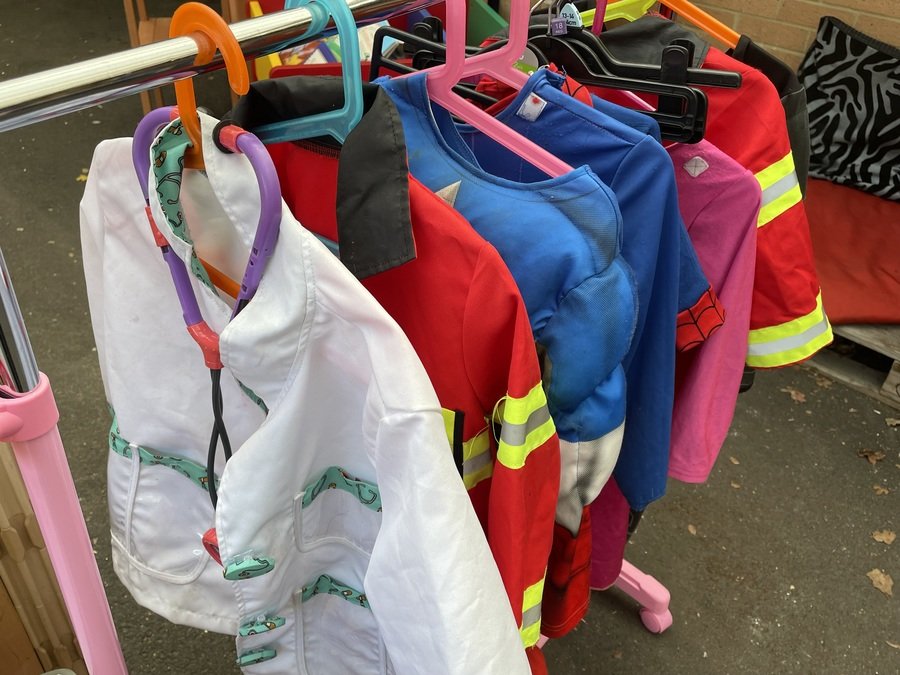 We thought about what we want to be when we grow up.
We learnt how to use the whole part method to make different numbers.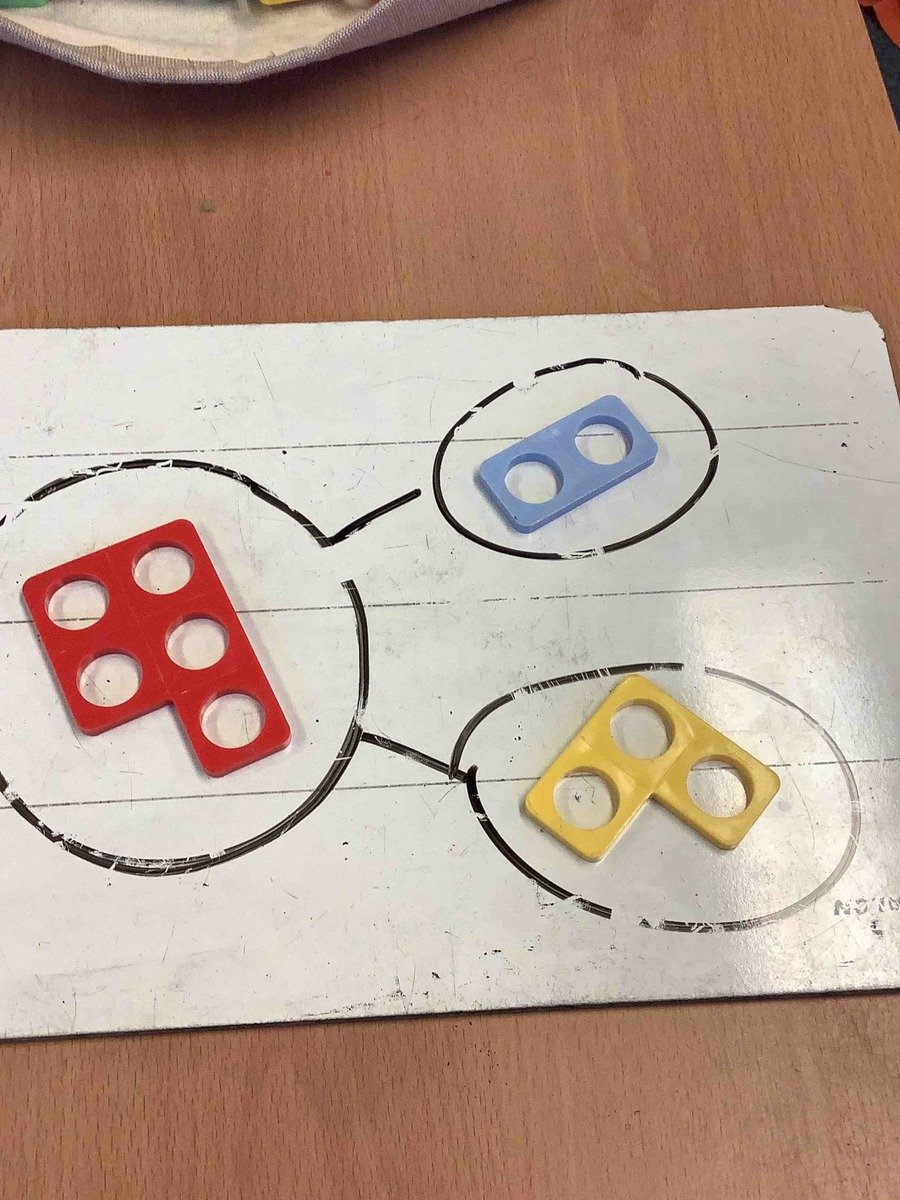 We did some fun rocket blasting science experiments.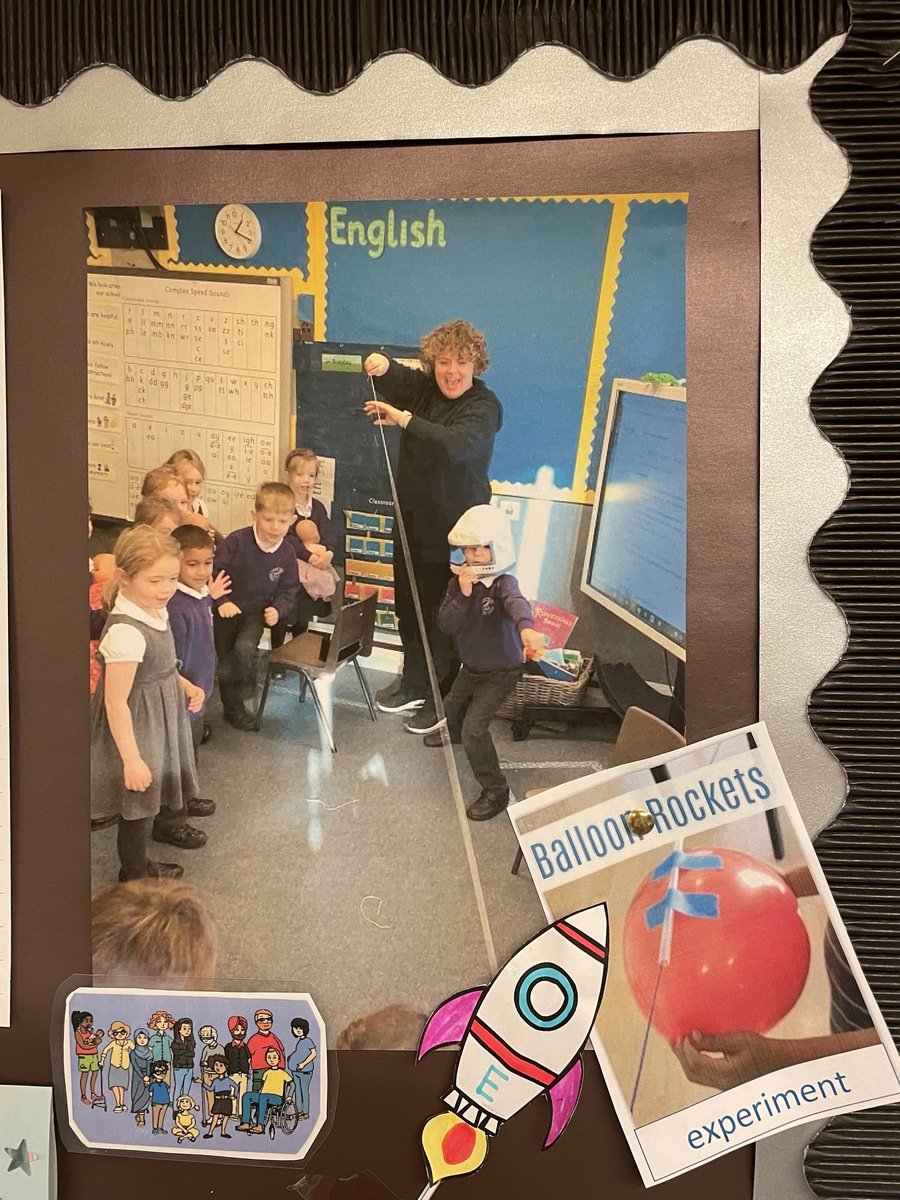 We learnt about the planets, the sun and how the moon can look different in the night sky.
We designed and made our own space rockets.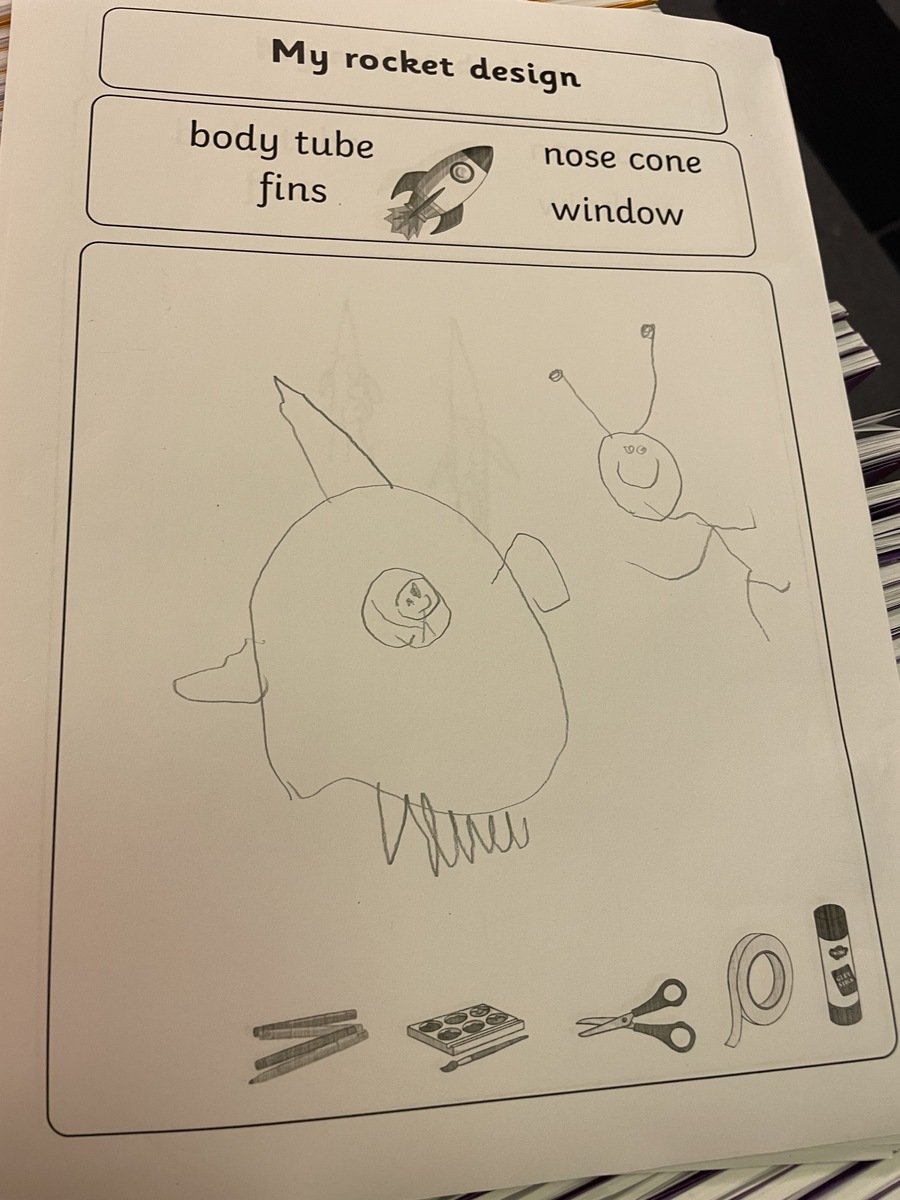 We enjoyed astronaut day.