Virtual School Games is here!
I am pleased to announce that we have entered into the 'Virtual School Games' where you can compete against children in the school, local schoos and even national! Every Monday I will email and post on here the weeks challenge. Then, you simply follow the link, watch the videos to get an idea of how to do the challenge and practise, practise, practise. When you are ready, record your score and email it to me (hawks@ascotheathprimary.school). Anyone and everyone can take part but if you want your score to be entered, make sure your entry is sent to me by every Friday at 3pm. Pictures very welcome!
It is great to see you all in action and enjoying the sports challenges. Keep the pictures coming and with your permission I will post them on here.
Last Week Results
Olympics Challenge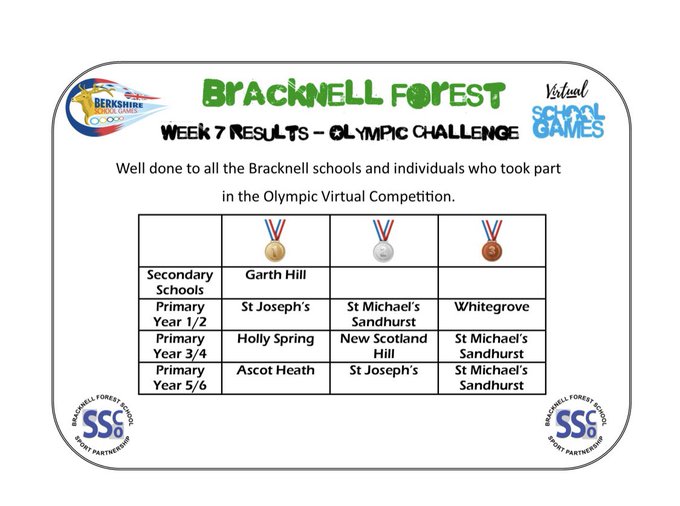 This Week
Olympics Challenge
This week, it the penultimate challenge and it is all about the Paralympics as we do the Invictus Challenge. Did you know Invictus means unconquered? There are three disability sports to have a go at, goalball, Boccia and wheelchair basketball. The year 6s had great fun yesterday completing this challenge so have fun practising the skills for each sport.
Here is the link to the challenges where you can access the videos - https://getberkshireactive.org/uploads/berkshire-virtual-school-games-activity-card-invictus-challenge.pdf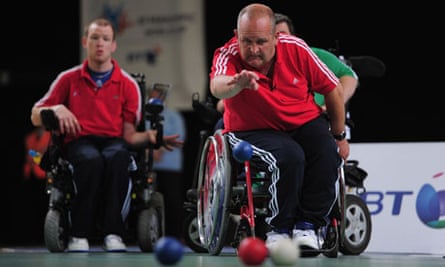 There is a video for each challenge and KS1 will be doing the level 1 version and KS2 will be doing the level 2 version. Make sure to practise beforehand and record your best score.
There is two weeks to send in your scores this time so all scores need to be sent to me by 3pm on the 3rd July.
You can send me your scores by;
Email - hawks@ascotheathprimary.school
Here are the YouTube links just in case the videos below don't work.
Goalball - https://www.youtube.com/watch?v=v2LX0qMA_40
Boccia - https://www.youtube.com/watch?v=P56wX3ki9E8
Wheelchair Basketball - https://www.youtube.com/watch?v=Uo26kBjsDqI
Good luck!